Some of the Landing Page Views that you see may not be relevant to your business needs, or you might prefer them in a different order.
Click the cog symbol at the top of the Views section of the left-hand column. The window that appears shows all the views that either you've created or that have been shared with you.
By opening one of the named views you can:
Control whether or not the view is displayed in the left-hand column using the Show checkbox.
Move the view up or down in the list using the dropdown picklist next to Position and specifying where you want the view to appear.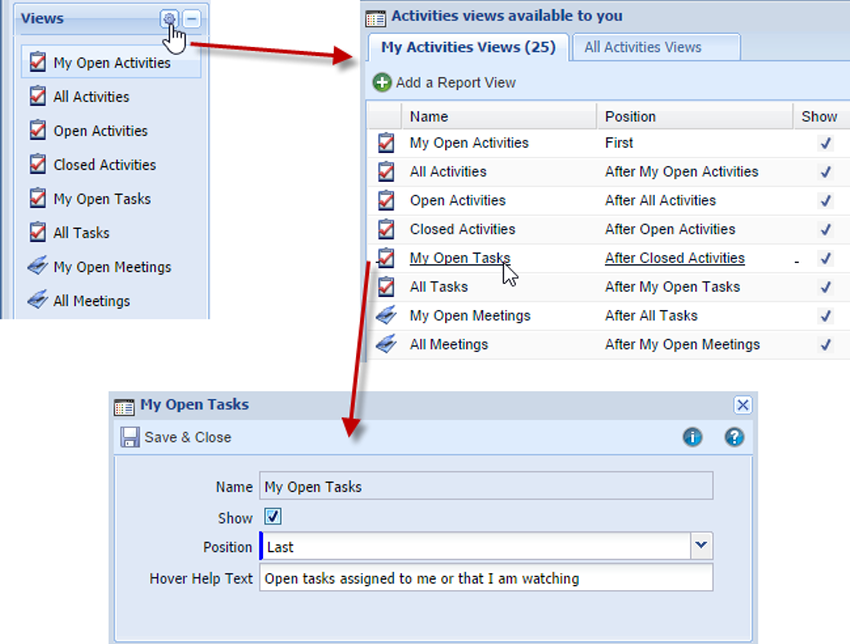 When you click Save & Close, the view will either disappear from the Views column or appear in a different place, depending what you changed.