Users who are new to the Outlook Connector frequently contact us to ask why, when trying to relate an email in Outlook to records in Workbooks, they can't find the records they want.
If you too are having this problem make sure that you've set up your Outlook Connector filters so that they include the Workbooks records you want to see within Outlook.
To check your filter settings, right click on the Outlook Connector icon

in your system tray and choose Show Control Panel, which will open a window similar to the one shown below (click to enlarge).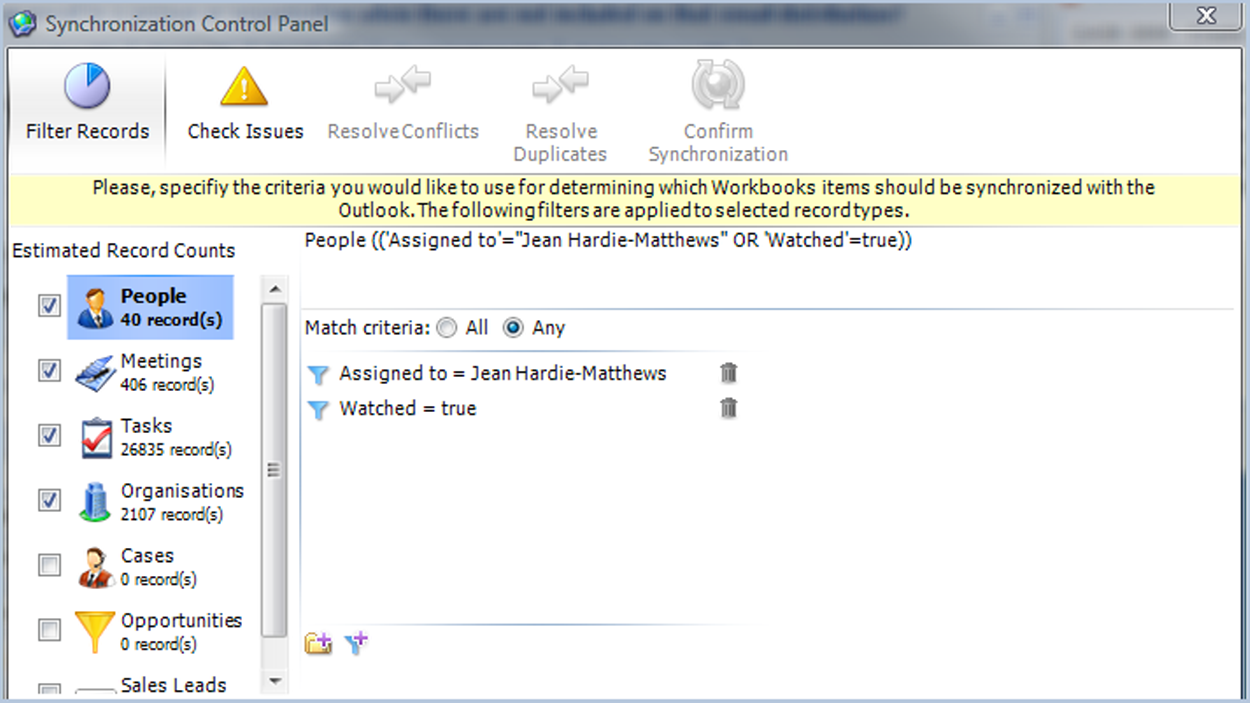 By default the filters for each record type are set to synchronise records that are either assigned to you or that you're watching. You can modify these settings by clicking on the rows already shown and changing their settings or by clicking on the

icon. This will open an Edit Criterion window as shown below.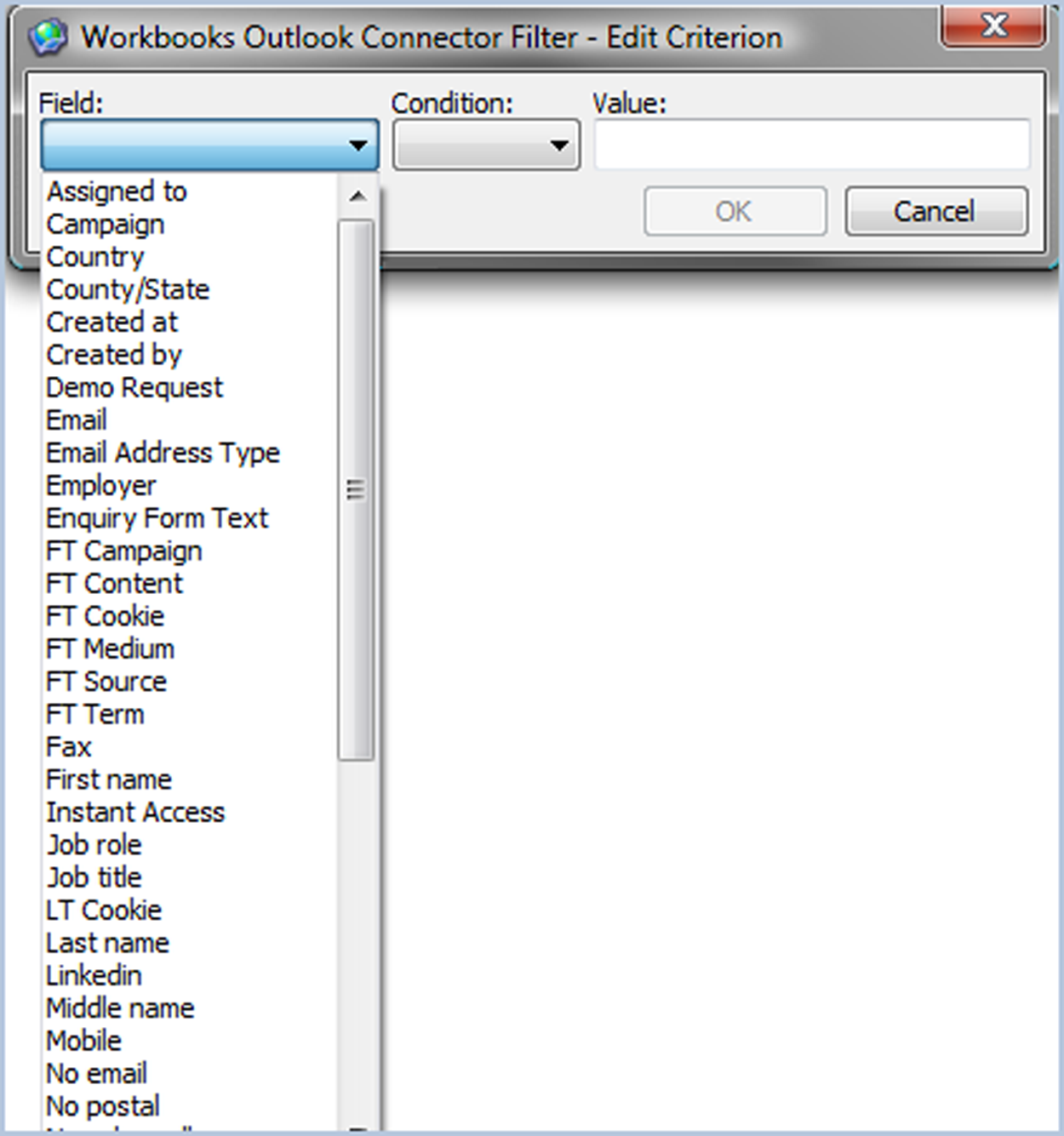 Use the dropdown picklists next to Field and Condition to control which records are synchronised.
You can use the radio buttons next to Match criteria to control whether records matching all your filters or any of your filters are synchronised.
If you don't want to apply any filters at all (ie, you want all the records of a particular type to be synchronised), simply click on the rubbish bin at the end of the row to delete the current filters.
Notice how the number under the record type changes as you widen or narrow your filters so you can see how many records will be synchronised.
Remember to click Save to apply your filters.
Now run a synchronisation by right-clicking on the Outlook Connector icon

again and choosing Synchronize Now! The time taken for the sync to run will depend on how many records are to be synchronised but you can click on the cross in the top right corner of the dialogue box to make it disappear and you can carry on working whilst the sync is running.
Once you've set up the Outlook Connector to synchronise with the right records these will be available to you in the Related Items window on an Outlook email (after you've clicked on the grey bar at the top entitled Share this email with Workbooks after sending).
For more information on the Outlook Connector, visit the relevant pages on our Knowledge Base.