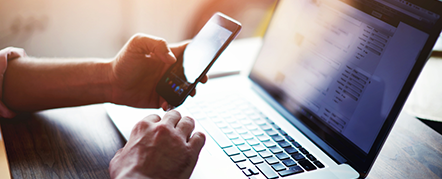 If you're not embracing the benefits of business automation, then you're missing out.
Have you ever considered how much time it takes your marketing team to collect and allocate leads? Or how long your sales reps spend creating bespoke customer quotes? Can you currently automatically capture customer support enquiries via your website and instantly allocate the case to the correct person or user group within your CRM? What's more could your month end invoicing run be reduced from a 7 day process to a half an hour job?
By utilising business automation, your sales, marketing, customer support and finance teams could be enjoying 20% improved efficiency.
Benefits of automation
The development and advancement of digital technologies has brought business automation to the forefront; delivering more efficiencies for less cost. Companies that are automating their processes are realising multiple benefits including:
Improved customer relations.

Shorter sales cycles.

Time and cost savings.

Easier cashflow management.
A successful CRM implementation brings the marketing, sales, finance and customer service functions of a business together onto one highly automated platform. Having all the business information stored in one central location completely changes the nature of the game. Imagine having a holistic view of each and every one of your customers with detailed information within just a few clicks of a mouse, showing:
Every communication and interaction that has taken place.

All financial information including invoicing and how promptly they pay.

Opportunities for up-sell & cross-sell.
As Forbes said, "CRM's real value is in unifying an entire enterprise based on its ability to sell, serve and retain customers better than before." Add in the value of anytime, anywhere access delivered by cloud based CRM solutions and the opportunities to transform performance through business automation are clear.
As a result Gartner estimates that the number of CRM implementations that use SaaS will grow to over 50% by 2020 – that's only 6 years away!
SaaS CRM is growing for a reason. Make sure your business doesn't get left behind.