If you are not taking advantage of having your ERP and CRM systems integrated, then you are missing out.
ERP systems typically do a great job of managing the order to invoice process, including all the logistics around manufacturing, bill of materials, stock control, invoicing and accounting. However, ERP systems are often poor at supporting the sales and marketing processes within a business.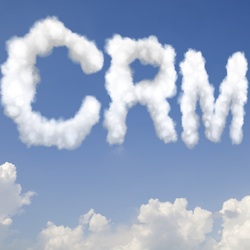 A CRM system, integrated with the data held in an ERP platform, allows you to exploit your existing customer knowledge to full effect. By profiling your existing customers, by industry, purchase history and historic revenues, your sales and marketing teams will be able to more effectively target existing clients for upselling and cross-selling opportunities.
For example, in your ERP system you might have ten 'accounts' which represent the different locations or subsidiaries of a client, because they are all invoiced separately. In your CRM system, these ten accounts and location codes are consolidated into a single view of the client, so that your sales, marketing and customer services teams can see a holistic view of all the contacts and communication relating to that one organisation. This helps you understand which products are being purchased and where the opportunities exist for upselling and cross-selling.
Being able to market to your clients effectively requires you to have the transactional data in your ERP and CRM systems. If you know that you have got a new add-on for a product that you have launched then you want the ability to market it to all the clients that bought the products in the past.