4-WAYS TECHNOLOGY COMPANIES CAN GET MORE FROM CRM
PART 1: OPTIMIZE YOUR DEMAND FUNNEL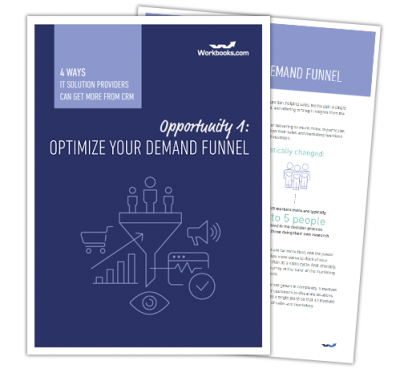 Thanks to online research, social networking and digital marketing, B2B technology buyers are already 60-70% through their decision-making process before they even engage with the sales team.
And with 3-5 influencers involved in purchasing decisions, managing the sales and marketing pipeline has grown in complexity.
Bringing all of this data into a single place enables everyone involved to have a clear view of what prospects are up to. This is where forward thinking technology companies can take full advantage of the power that CRM provides – giving them end-to-end visibility across the entire demand funnel.
This short guide includes a useful check list to help assess if your business could Optimize its Demand Funnel with CRM.