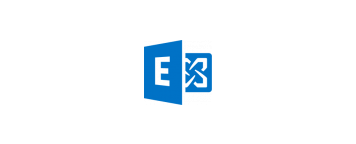 The Workbooks Exchange Server Sync (WESS) offers users the ability to connect over the Microsoft Exchange and synchronise emails, meetings, contacts and tasks between an email provider and Workbooks CRM (such as iPhones and Gmail). Syncing is also possible on tasks/meetings, people and contacts.
The WESS is compatible with Exchange Servers mentioned – here.
The Workbooks Exchange Server Synchronisation solution (WESS) has been extended to include additional functionality via an Outlook Add-In for WESS.
The Add-in provides a user interface directly inside Outlook that allows you to create, view and edit:
People records inside Outlook
Organisation records inside Outlook
Activity records inside Outlook
Case records inside Outlook
Opportunity records inside Outlook
The Outlook Add-In for WESS is deployed via the Office365 or Exchange server. It is designed to make it easier for users to interact with and derive benefit from CRM, by more closely integrating Outlook with Workbooks.
Outlook Add-In for WESS delivers several benefits:
Enable your teams to work seamlessly across Outlook and Workbooks, saving time every day. Outlooks Add-in for WESS automatically surfaces the information on people stored in CRM directly inside Outlook, without users having to search in CRM.  This give users better insight into their clients and prospects as they are responding to emails. For example if you receive an email from someone you don't know, you can quickly see if they exist in CRM, if they have cases or opportunities – and so without having to go into the CRM platform. You get all the essential insight you need to help inform how to respond to that particular customer or prospect.
Say goodbye to manual data entry by making it easy for users to create and update people, leads, cases, activities and opportunities records in Workbooks CRM, directly from Outlook.  Synchronise contacts back and forth between Outlook and Workbooks. Automatically link Outlook emails to associated CRM records including contacts and opportunities, cases, leads etc. Individual emails all roll up to the organisation so you can see all relevant engagement within an account in one place. Instead of copying and pasting data, Workbooks CRM enables new records to be created directly from emails. And if you want to do more and go into Workbooks CRM from Outlook, you can do that at a click of a button. Rely on the familiarity of Outlook to reduce training costs & drive rapid user acceptance  and adoption.
Stay on top of your schedule by easily synchronising your calendar with Workbooks CRM. View, create and edit all your Workbooks activities in Outlook and vice-versa so that you never miss an appointment.
Leverage customisable synchronisation to suit users needs: Select precisely what you want to sync between Outlook and Workbooks. You can configure your sync rules as you want so that you never have to worry about missing or duplicate contacts.
Outlook Add-In for WESS is an Exchange Add-In.  This means you can automatically deploy it to all your users centrally without having to visit their PCs and install software.  You can also control which of your users will receive the Add-In. Outlook Add-In for WESS supports multiple Outlook clients, including Windows, MacOS and the Outlook Mobile Apps for Phones and Tablets.
The tight integration between Workbooks CRM and Outlook ensures that all teams can manage emails, schedule appointments, updates contacts, organisations, opportunities cases etc., capture customer discussions and much more within a familiar interface, whilst all communication and interaction history is kept in one centralised place.
This is a very powerful solution that can truly transform your user adoption. For more information please see our Knowledge Base here