WEBINAR: WORKBOOKS REPORTING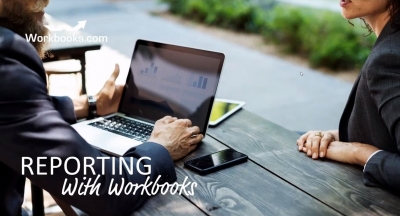 In this session Jean Hardie-Matthews, our Training and Enablement Manager, will cover the basic requirements to get to grips with reporting so that you can consolidate the data that you need to see.
Jean will guide you through the following:
• Report Planning
• The structure of a Report
• Template Reports
• Building a Sales Pipeline
• Introduction to Charts
• Adding Reports and Charts to Dashboards
Watch today and see how best to create the reports that you need.
Thank you for your interest in our resources.
You can now click the button below to watch the webinar.