Put the customer at the heart of your business processes and reap the rewards of greater efficiency.
Putting the focus of your business processes back on the customer should be the driving force behind any CRM implementation. The ability to automate customer service by using the comprehensive toolset of a Cloud CRM system such as Workbooks delivers benefits for businesses that could only be dreamed of a decade ago.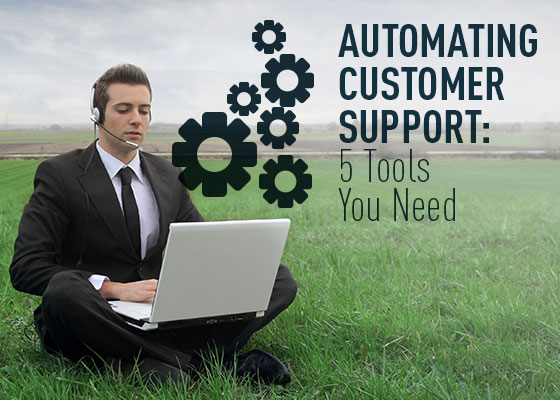 Growing market
Although analysts' estimates vary about the value and range of the CRM market, the sheer scale of growth in investment – particularly in customer support automation – indicates a strong upward trend. According to Gartner, for example, the traditional global CRM market was worth $12 billion in 2012. Customer service and support automation accounted for 35% of this compared with 44% for sales and 21% for marketing automation.
Aligning processes with customers
A recent white paper from Deloitte, Customer-centricity – Embedding it into your organisation's DNA, identified seven key factors in aligning customers and business processes more closely in the wake of enterprise experience during the 2012 Olympic Games. Many of them are directly or indirectly addressed by Workbooks CRM tools:
Lead from the top with a customer-focused approach.

Understand your customers.

Design the customer experience from end to end.

Empower frontline employees to make decisions.

Make sure your supporting departments are fully engaged.

Encourage the right behaviours among your employees.

Use customer feedback to drive real-time improvements.
But in order to do this, you need a constant flow of live information that accurately reflects the scope and scale of your customer interaction, and tools that help you to gather data, and analyse it and report on it in the most dynamic way possible. As customers.com concisely puts it: 'Streamlining customer-facing and customer-impacting processes will help you increase revenues and grow market share.'
Here are five key toolsets from Workbooks that will enable you to get the business benefits of automated customer support, flexibly and cost-effectively:
1. Lead management
Online lead capture and distribution will help you be more reactive in real time to the impact and response that your campaigns are generating with the people who matter most – your existing and potential customers. With Workbooks' web-to-lead functionality, you can automatically capture leads directly from your website, for example, for processing and distribution.
2. Case management
The case management tools in Workbooks allow you to track all customer enquiries, support calls and project delivery. You can assign them to users or Queues, define priorities and customise case types – all helping to streamline the customer support experience and assist with retention and reputation management. The Workbooks web-to-case and email-to-case features allow your customers to raise queries online or via email. All cases are then automatically created in Workbooks without having to re-enter details and are allocated a reference number. Again, these cases can also be automatically assigned to individuals or groups for workflow management, prioritisation and tracking.
3. Email integration
The ability to track notes, activities and emails against a case gives you complete visibility of every single customer enquiry, helping to ensure that nothing is missed in the quest for high-quality response and service.
4. Contract management integration
You should be able to track cases against specific contracts and contract line items, so that your support team can easily search by serial number or product key for an up-to-date status. The Workbooks Contract Management module is integrated with Cases so that the appropriate level of support can be provided, and the situation where your support team is giving support to someone without a valid support contract is avoided.
5. Reports and dashboard
Empowering your customer support team to make decisions, particularly on the front line, means they must be able to access real-time, up-to-date customer information – from contact details to order status. Workbooks makes it easy to provide a customisable interface for them, and a comprehensive dashboard for managers so that they can define the reports they need to react to changing customer behaviours instantly – helping the business to constantly streamline its customer support services.
Things to think about:
Streamlining customer-facing and customer-impacting processes can benefit businesses by increasing revenues and growing market share.

Investment in customer support automation is a strong growing trend.

Are your customers really at the heart of your business processes?
Check out the Workbooks Customer Service Video for more tips on how you can streamline your business processes with your customers' behaviour, to boost productivity and deliver top-quality support.