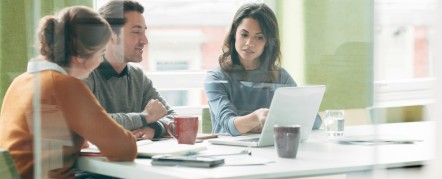 This week we have introduced our new 'Workbooks Community' site, a place where Workbooks users can find help and documentation on how to use Workbooks, discuss issues and keep up to date with the latest Workbooks news and information.
There are 4 key areas that make up the Workbooks Community:
Some of the improvements and new features you'll see include:
Improved cataloguing and search functionality within the Knowledge Base, making it even easier and more intuitive for you to find exactly what you're looking for.
Enhanced content within the Knowledge Base, including information on our two most recent features; Workbooks Outlook Connector and Contract Management.
Alongside many of the Knowledge Base articles you will find 'Tips' and 'Related Forums', giving you easy access to a wider variety of resources.
A new Customer Forum where you'll be able to share information and best practice techniques, ask questions and discuss issues with other Workbooks users and the Workbooks team.
We hope you find the Workbooks Community a useful learning tool, and helpful for sharing and acquiring information. To start taking advantage of all these improvements 
click here
.