Use the right CRM software to look after your members and they'll look after you.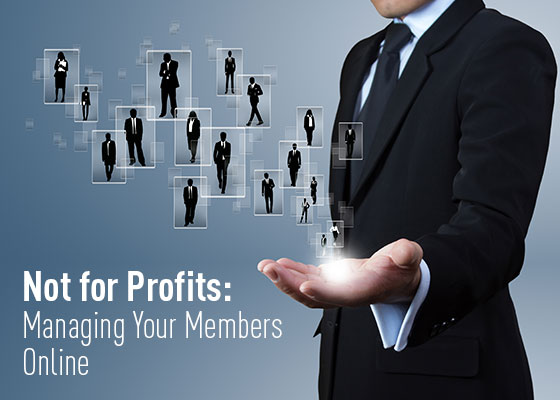 Chances are you will already use CRM software. Not that you will necessarily call it that. You may use an exotic combination of spreadsheets or databases, you may have a legacy bespoke package or even use dedicated NFP software. Whatever tools you use, the intent will be the same – Relationship Management. And whatever the nature of your organisation, you will need your CRM software to manage, amongst many other things:
Fundraising.

Spending.

Charitable projects.

Volunteers.

Cases.
Arguably though, the most important component of your CRM – the heart of your CRM – is your membership management. Not just managing your existing members, but managing new ones too. Your members are your lifeblood; managing them efficiently, effectively and with consideration is essential. That they're members in the first place shows they have a desire to contribute. The challenge is how to make it as easy as possible for them, and at the same time, as beneficial as possible for you. As some of the leading names in the UK charity sector are happy to admit: 'Questions about the choice, implementation and operation of effective CRM systems are common'.
Here are just some of the ways that a CRM system can help your organisation nurture proximity and reap the very best rewards from your members' very best intentions.
A Cloud CRM system that integrates with your website is the perfect way to both gather and manage members:
Staff can instantly and remotely access important organisation-wide data to help manage relationships.

24/7 marketing and online conversion opportunities.

Automatic web form to CRM data transfer enables new members to sign up via your website and allows existing members to update their records via your website.
'Companies that automate lead management see a 10% or greater increase in revenue in 6-9 months.'
Data integrity and ease of update
Members are able to update contact or personal information easily through the website.

Members control their preferred ways of communication.

A single integrated database system means no duplication, no inconsistent data and real-time accuracy.
An extended breadth and depth of important member information
Define almost unlimited data fields.

Store detailed and relevant data.

Mine member information for more targeted marketing.

Use member history to inform future marketing campaigns.
Communication opportunities
Send targeted newsletters and mailers.

Store and quickly access interaction history.

Offers and subscription suggestions.

Use detailed relationship insights to inform future communications.
Easy audience segmentation for marketing campaigns
Slice and dice your database in any way you choose.

Target offers directly.

The more personal you make it, the more profitable.
'Relevant emails drive 18 times more revenue than broadcast emails.'
Use personalised marketing emails? Here's how to personalise your website and social presence too.
Automated membership processes
Set alerts against records to issue renewals and reminders.

Birthday best wishes and anniversaries.

Target lapsed or cancelled members.

Incentivise upgrades and new introductions.
'Event-triggered marketing can potentially save 80% of your direct mail budget.'
Relationship Management for NFPs? It's a single simple philosophy, delivered through a single integrated approach. As you can see though, the benefits are many. Why struggle with a Heath Robinson mishmash of legacy systems or a CRM that inspires tears of frustration instead of years of donations?
Remember, a CRM system can help your organisation nurture proximity with your members and help you reap the very best rewards by:
Giving you one centralised database, ensuring data integrity and improved member communication.

Automating administrative tasks and streamlining processes, improving efficiency.

Allowing for a personalised user experience.