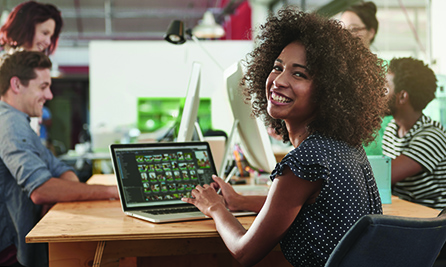 Reading, UK – 8 October 2010 – Workbooks.com, the leading provider of web based CRM and business applications for small and medium businesses, was today selected as the Number One Business Application for October 2010 by GetApp.com, the business software search engine.
John Cheney CEO at Workbooks commented "Since we started selling our products 12 months ago, we have been very pleased by our rapid growth.  It is great to be recognised for our success and importantly for the quality of our products by GetApp.com".
The GetApp.com Top 20 Business Apps ranking is based on a composite algorithm that incorporates several criteria, including listing popularity on GetApp.com, number of reviews and comments, social media presence such as Twitter and Facebook followers, volume and quality of integration points, and input from analyst reports.
John Cheney continued "We founded workbooks.com to provide high quality, easy to use and integrated applications to the SME market.  Our continued success demonstrates that given the choice, our customers prefer integrated applications, enabling key business information to be available to the right people at the right time, rather than their data being locked up in departmental applications".
About Workbooks.com
Workbooks.com is one of the fastest growing providers of web based CRM and business applications designed specifically for small and mid-size organisations.
Headquartered in the UK, our suite of products enables our customers to accelerate sales growth, improve marketing execution, streamline business processes and improve the quality of customer support they deliver.
The Workbooks CRM Edition delivers easy to use sales force automation, marketing management and customer support tools. The Workbooks Business Edition extends CRM to include the generation of transaction documents, such as customer orders, supplier purchase orders and customer invoices.
About GetApp.com
GetApp.com is a business software app store for the buyers of enterprise applications. It offers a simple way for buyers to find, compare and evaluate applications and a low cost channel for providers to be found online. Software buyers come to GetApp.com for the convenience of researching enterprise applications and deployment solutions in one place, saving weeks from their traditional purchasing cycles. Application providers come to GetApp.com to reach out to a worldwide audience of active buyers, receive qualified traffic to their website and receive sales leads relevant to their target markets.
For additional information please contact:
Kate Wells
Tel: +44(0)118 3030 100
Fax:  +44 (0) 118 3030 102
Email: kate.wells@workbooks.com