ATG MEDIA BENEFITS FROM IMPROVED SALES ORDER PROCESSING AND DEPARTMENTS BROUGHT TOGETHER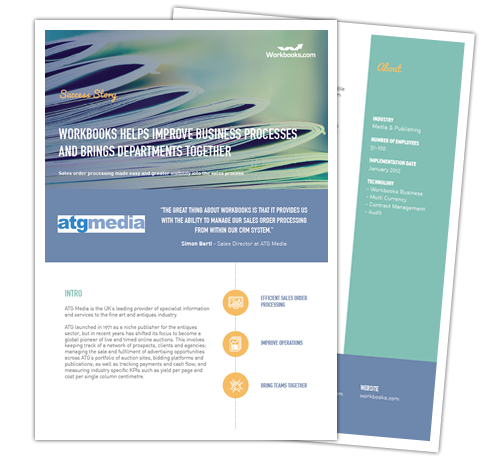 ATG Media is the UK's leading provider of specialist information and services to the fine art and antiques industry.
ATG launched in 1971 as a niche publisher for the antiques sector, but in recent years has shifted its focus to become a global pioneer of live and timed online auctions. This involves keeping track of a network of prospects, clients and agencies; managing the sale and fulfillment of advertising opportunities across ATG's portfolio of auction sites, bidding platforms and publications; as well as tracking payments and cash flow; and measuring industry specific KPIs such as yield per page and cost per single column centimetre.