THE CASH COLLECTION PAIN CHAIN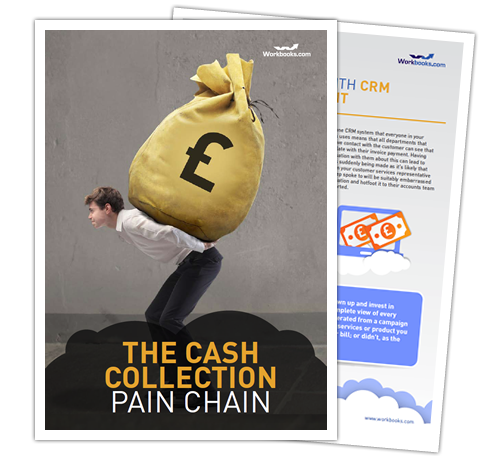 Managing customer invoices so that you get paid on time and can manage your cash flow and business in the way you want to can be hard. The businesses that should be paying you could be experiencing cash flow problems of their own. Your business may be putting too much effort into dealing with cash collection; when it should be concentrating on cash generation.
There are strategies you can adopt to cope, though:
Require a down payment on projects
Set your terms to be paid in full upon completion
Negotiate terms with your vendors for 30 days or more
Have a collection process in place, and follow through
Offer incentives for early payment
Charge for late payments
Include payment reviews in your sales meetings
Adopt a strategic approach to cash management
For our tips on how the right CRM system can make cash collection simpler and easier, download our eGuide now.
You're only one step away!
Simply complete the form to access.
Thank you for your interest in our resources.
You can download the file by clicking on the download button.