CRM AND MARKETING AUTOMATION WHERE '1 + 1=3' COMES TO LIFE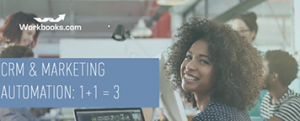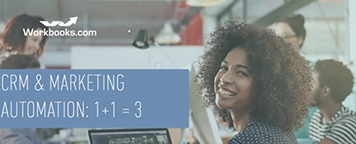 Christelle Fraysse, Chief Marketing Officer and Claire Hordle, CRM Consultant at Workbooks showcase the power of combining CRM and Marketing Automation.
This webinar covers how to:
Segment your audience and target them with personalised messages
Manage all campaigns and related activities effectively
Track campaign performance, response rates and engagement points
Align with sales and drive timely and relevant follow-up
Reduce the administrative burden with automation
Analyse the ROI of marketing activities so you can focus on what works
Gain insights to drive better decision making
Watch today to find out how to leverage the power combo 'CRM and Marketing Automation' and demonstrate your marketing ROI.
You're only one step away!
Simply complete the form to access the webinar.
Thank you for your interest in our resources.
You can now click the button below to watch the webinar.