4-WAYS TECHNOLOGY COMPANIES CAN GET MORE FROM CRM
PART 2: STREAMLINE YOUR ORDERS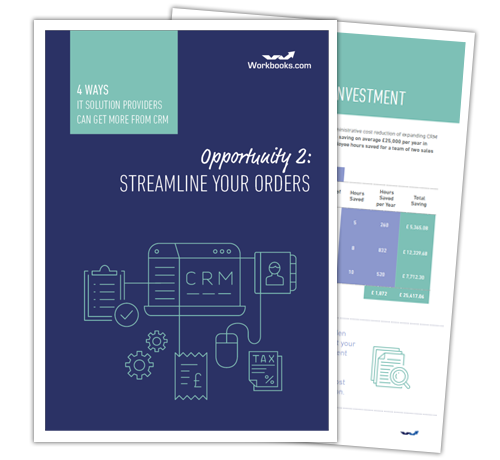 To be successful technology companies need to drive revenue by onboarding customers quickly and ensuring that all orders and renewals are managed efficiently. To deliver this vision the entire process from initial inquiry, customer quote through to invoice needs to be seamless, efficient and user friendly.
Proprietary order management systems are available – but often these require additional integrations, are not cost effective and don't provide the benefits and end-to-end visibility of lead-to-cash that CRM for order processing can deliver.
In this guide we've summarized the key benefits that expanding CRM can deliver and have also provided a simple ROI model to help you to visualize the potential savings.