HOW TO IDENTIFY YOUR UNHAPPY CUSTOMERS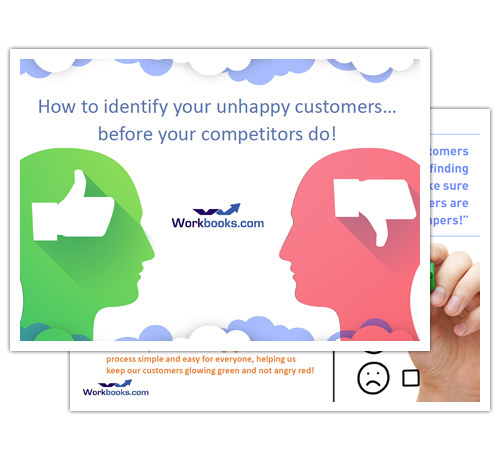 Download this quick guide to find out how you can use a simple but effective traffic lights system to keep track of customer sentiment and make easy decisions on where to focus.
Find out how the traffic lights system works
Discover how to implement it
See how we use it at Workbooks.
You're only one step away!
Simply complete the form to access.
Thank you for your interest in our resources.
You can download the file by clicking on the download button.