AN INTRODUCTION TO WORKBOOKS CRM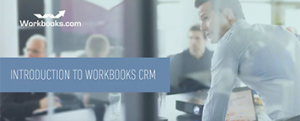 John Cheney, CEO at Workbooks showcases how to use Workbooks CRM across the Marketing, Sales and Customer Services functions.
You're only one step away!
Simply complete the form to access the webinar.
Thank you for your interest in our resources.
You can now watch the webinar in the player below.