SALES & MARKETING 101 FOR ACCOUNTANTS – FINDING NEW CLIENTS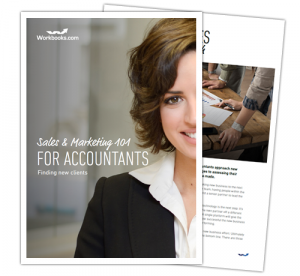 Attracting and developing new clients is today a key business driver for accounting practices, in order to withstand downwards price pressures, commoditisation of compliance services, digital transformation and increased competition.
In order to be successful at developing your practice, you need to better target and nurture your prospects.  You need to track and record interactions, assign responsibility, drive a onsistent process, work out your sales approach and track and monitor progress and KPIs.
CRM can help, by giving you easy access to information, deep customer insights and the tools to close and onboard a new client, quickly and efficiently.
Download the second whitepaper from our Sales & Marketing 101 for Accountants series.