SALES AND MARKETING 101 FOR ACCOUNTING FIRMS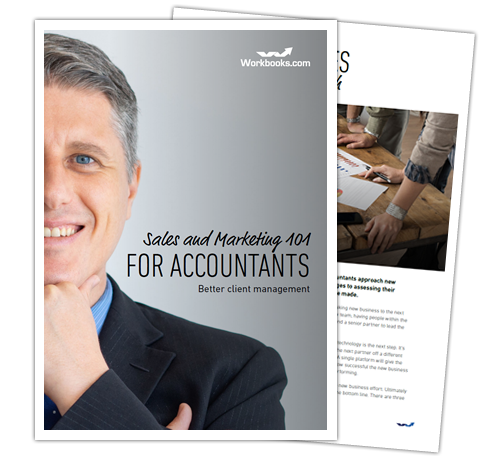 Accountants are great at building relationships and acting as trusted advisers. But to meet the increasing demands of today's commercial landscape, it's time accounting practices modernize their approach to drive a broader understanding of customers.
Our exclusive Sales & Marketing 101 guide, specifically written for accounting practices, will help you understand how you can identify firm-wide opportunities to cross-sell and upsell services, and grow your business. And it will demonstrate how, by embracing technology, you can:
Track customer satisfaction
Deliver proactive account management
Formalize your processes to ensure consistency, incl. a practice-wide 'at risk' customer process
Gain actionable insights
Download the whitepaper now to find out how a robust approach to CRM can help accountants retain and grow their client base through effective, informed cross-selling and upselling and better client management.