THE STATE OF THE US CRM MARKET 2019 – INDUSTRY REPORT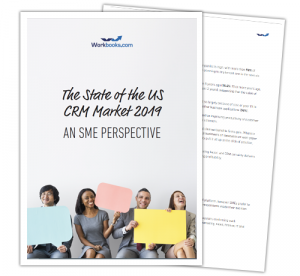 We conducted an exclusive survey in the Summer of 2019 aimed at reviewing the adoption of CRM technology within US businesses. We've analyzed the responses and produced a summary of the findings.
The report covers:
• The business case and motivation for implementing CRM
• Selection process and criteria
• Priorities and obstacles when starting a CRM journey
• Outcomes and learnings
• Measuring ROI and the value of a CRM initiative
Download this report now to find out more about the state of the CRM market.