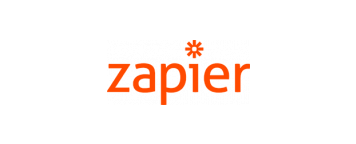 Zapier allows web services and apps listed on their website to integrate with each other.
Over 750+ services have now been added (including Twitter, Eventbrite, Linkedin and Survey Monkey) with more being added almost daily.
With Workbooks being available in Zapier, this means any listed app can easily be connected and integrated with Workbooks. As you can imagine, this makes the integration possibilities with Workbooks almost limitless.
You do not need a Zap Template to set up an integration, but if there is one available it can greatly speed up the process. We currently have the following Zap Templates available. We recommend that you read our Setting up Zaps page to find documentation for each of these, and to learn how to set up Zaps with Workbooks. Alternatively clicking 'Use this Zap' below will take you to Zapier's website to start creating the Zap.