Compare Workbooks with Act!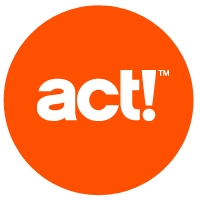 Workbooks' open API can integrate with a wide range of different platforms. From accounting to ERP, Workbooks can integrate with everything you need to run your business effectively. We also have native integrations, for example with our Marketing Automation partner Spotler that gives you full marketing automation capabilities.
Act! has only very recently introduced some API features to let you integrate other systems, but as a whole it's very hard to integrate with other systems. This leaves you looking for data in multiple systems in order to run your business effectively.
Workbooks is highly rated by users for customisation, workflow capability, test environment, internationalisation, content and document management, and performance and integration.
Whilst Act! can be customised to a degree at a basic level, you can't get the full level of customisation offered by Workbooks, for example features such as custom fields to personalise records.
We develop and implement the software ourselves, ensuring you get value quickly. Our local team of consultants and engineers help make implementation and set-up a fast and smooth process. Our customers highly value our 'can do attitude', and the quality of our support and knowledge base.
As much as you deal with Act! directly for your licenses, you're often left to deal with a third party partner for implementation and any future support.
Workbooks can be used by all the teams in your business – not only that, but all the manual tasks that they once had to complete are now automatic and streamlined. From lead to cash and beyond, you have a complete view of your business, all in one place.
Without the ability to integrate systems, it can be very hard to keep processes streamlined when departments may need to pull in information from multiple places. This means that processes can become fragmented, with even the simplest task being time-consuming and labour-intensive.