Compare Workbooks with GoldMine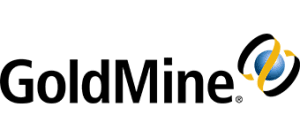 Workbooks CRM is rated higher by users than GoldMine for customisation, workflow capability, content and document management, and performance and integration.* Workbooks' sales force automation features, including product list and price management, and quote and order management, are rated at least 13 points higher than GoldMine*.
When it comes to marketing automation capabilities and being able to track and monitor your marketing campaigns, GoldMine doesn't offer the breadth of features Workbooks does, potentially leaving you in the dark as to where your leads and sales are coming from – important when this is the only team that can use the system. GoldMine is also not as easily customisable to your business needs, with its customers only giving the platform a satisfaction score of 76% against a 87% for Workbooks*.
We develop and implement the software ourselves, ensuring you get value quickly. Our local team of consultants and engineers help make implementation and set-up a fast and smooth process. Our customers highly value our 'can do attitude', and the quality of our support and knowledge base.
GoldMine customers give set-up a satisfaction score of 70% (11 points lower than Workbooks)*. The quality of support is rated 10 points lower at GoldMine than at Workbooks* – a very substantial difference that can dramatically impact your day-to-day.
With one of the highest Net Promoter Scores (NPS) at 45 and 85% of our customers likely to recommend Workbooks*, your business is in safe hands. 87% of customers are satisfied that Workbooks CRM is going in the right direction*, which makes it a future-proof choice for your business.
Only 73% of GoldMine customers would recommend the software which is also reflected in an NPS score of 7*; Only half of GoldMine customers (50%) rate GoldMine as going in the right direction*.
Workbooks allows you to mix your licences across users. If you want some CRM edition and some Business edition, that's completely fine.
GoldMine requires all users to be on the same licence level. If some of your users need Enterprise edition features, everyone needs to pay for that licence level.