Evolve or be left behind
The accountancy landscape is undergoing dramatic changes. Downwards price pressures and commoditisation of compliance services, digital transformation, increased competition and clients' changing expectations are shaking up the profession.
Forward thinking accountancy practices have realised that they must evolve and innovate if they are to survive and flourish in this new commercial landscape. They must implement new business development models as traditional methods of network expansion are becoming harder to employ. They must efficiently attract new clients but also maximise the opportunities that exist within their client base. They must diversify their services and leverage technologies in order to achieve greater efficiency and drive a sustainable competitive advantage.
For many, CRM is the catalyst for change, underpinning the development and promotion of a sales culture across the firm and enabling best practices in generating new business and cross-sell revenue.
Workbooks has built a unique strategic alliance with Wolters Kluwer where we together pro-actively market, sell, implement and support CRM technology for the accountancy community. CCH CRM, powered by Workbooks, is the CRM solution of choice.

More New Business
Attracting and developing new clients is today one of the key business drivers for accountancy firms.
In order to be successful at developing your practice, you need easy access to information, deep customer insights and the tools to close and onboard a new client, quickly and efficiently. You also need real-time data to drive quick and effective decision-making throughout the entire sales process.
CCH CRM, powered by Workbooks, provides a single 360-degree view of your prospects (and all your clients too). You can track and analyse all of the interactions and transactions you have had and the outcomes, from the second a prospect shows the smallest bit of interest (like registering for an event, or downloading something on your website, or signing up for emails) all the way through to the day they become a client and beyond. You can assign responsibility for activities to the most appropriate person and set notifications so that no task is overlooked. You can track Key Performance Indicators (KPI) across your team and across business units. You can analyse individual performance, from partners to associate managers' level. At the click of a button, you can answer who is proactive in identifying new business opportunities (and who is introducing new services to existing customers).
That is not all. You can segment your market and focus your narrative. You can target effectively, execute your prospecting campaigns quickly, automate many processes, monitor prospect and clients engagement - via tracking codes, capture website visitors - via forms, assign actions and responsibilities for follow-up, and easily measure the return on your marketing and business development investment, which in turn will inform future spend.
Implementing Workbooks CRM was about driving a culture change, changing people's habits and their thought processes on how we attract new clients to the firm and how we manage that whole process. And it was also about getting more visibility and accountability.

New Revenue Growth Opportunities through Cross-Selling
Accountancy firms are uniquely placed to leverage the wealth of financial and historical data they have for their clients in order to identify and drive cross-sell opportunities.
CRM offers an outstanding cross-selling platform, providing great visibility of what services have been sold to existing clients and identify those services offering that have not yet been taken up - enabling firms to identify segments where they can cross-sell new services.
Visibility and insights can help develop an accurate strategy for growing a practice. It can help you define how to best engage with your clients in order to build deeper relationships and trust; and with deeper engagement comes increased retention.
The integration of CCH Central and CCH CRM, powered by Workbooks, is creating even greater opportunities for accountancy firms to better segment their client base and find new ways of working with them, offering new services and providing more proactive value-added advice - and, consequently, more value - to their clients.
Save Money by Freeing Billable Time
Partners and managers are typically losing a lot of time hunting for phone numbers, emails and clients or prospects details – which could be immediately available in CRM.
CRM can be a catalyst for addressing inherent data duplication and data management issues that many firms face and provide a focus for the cleansing, maintenance and syncing of contact data. It provides the hub for the syncing of contact details and calendars with devices so that everyone in the practice can access the data anywhere, anytime.
CCH CRM - powered by Workbooks, has become the central hub for contact management for a large number of Wolters Kluwer customers and for many, this piece alone drives operational efficiency, cost and time savings across the practice, and an immediate return on investment.
A full 'Prospect to Client' solution
In today's landscape, accountancy practices have to evolve, diversify and provide additional value-add services to their clients. They have to implement new business development models in order to retain existing clients, cross-sell services and attain new business. Those new models require a CRM system that is embedded within day to day activity, across the entire firm.
With CCH CRM - powered by Workbooks, underpinning your practice, you are better equipped to progress sales prospects and cross-sell opportunities. You have better visibility of your target segments and can market to those more effectively. As a result, you see increased revenue, an improved client experience, best practice procedures and productivity gains. Adopting CRM helps increase practice efficiency and improve the client experience. In a nutshell it can supercharge your practice and feed into your competitive edge.
You experience enhanced access and visibility to business data and intelligence, across all business functions (and locations) for more accurate decision making. Workbooks CRM is helping you optimise every client interaction - from onboarding, to workflows for advisory opportunities and services, to reporting on staff responsibilities - in a manner designed to optimise client engagement potential.
The opportunity that is available to practices who choose to fully embrace the powerful combination of CCH Central and CCH CRM – powered by Workbooks, is one where they can automate and streamline their practice, enabling them to improve their service offering and spend even more time with clients helping them to achieve their business goals.
Customer Success Stories
Peta Bean, Marketing & Business Development Manager at Garbutt & Elliott
Colin Abercrombie, a Partner at French Duncan LLP
What is CCH CRM - powered by Workbooks?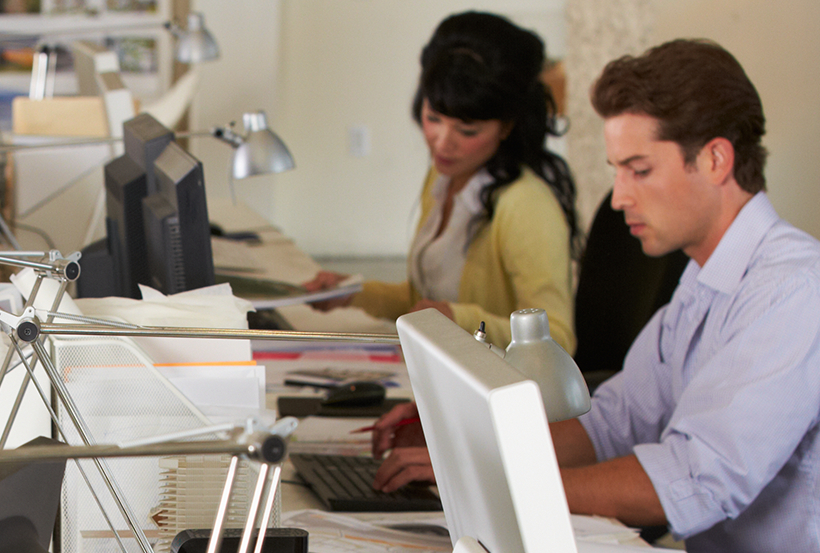 Sales Force Management and Automation
Marketing Automation
'Prospect to Client' tracking and document trail
Activity tracking and Communications recording
What can it help accountancy firms do?
Grow New Business
Better targeting of Prospects, enabling focus and nurturing
Ability to segment, automate sales campaigns to those segments and monitor engagement
Track and record interactions and capture website visitors
Assign responsibility, work out sales approach
Track and monitor progress / KPIs
Opportunities & cross-selling
Better visibility of what services have been sold to existing clients and identify those services offering that have not yet been taken up which enable the identification of segments where you can cross-sell new services
Segment client base, focus narrative and automate marketing process to on suitable sub-sets of clients
Track and follow-up as appropriate
Identify website visitors and nurture
Efficiency
A single 'hub' for managing Contacts
Visibility and personalised activities
Assign responsibility and notifications

No task to be overlooked
Responsibility for follow up can be assigned to relevant specialist after pre-agreed "buying signals" are given by client
Automation to support and underpin new business development model

Team & Processes Management
Performance Management and KPIs
---
Further reading
CRM Readiness Checklist
Implementing a CRM solution requires a considerable investment, however [...]

Find out more about the CRM Readiness paper and learn the steps to follow to help your CRM project succeed.