The technology sector continues to be one of the most dynamic and fast-growing. Waves of new tech creates new opportunities for existing players and market entrants alike – it also offers fresh possibilities to existing and new customers of those firms.
It's little surprise that the IT sector has been among the earliest and most enthusiastic adopters of CRM. They're able to quickly see the features and potential benefits of a CRM platform, and they're willing to make investments in technology that will deliver a return.
The Workbooks platform offers those IT firms a chance to get more for less from their CRM platform. As the market continues to evolve and competition intensifies, CRM from Workbooks is helping IT firms get ahead of their rivals and stay there.
DRIVE REVENUE TO THE NEXT LEVEL
Most IT firms are using CRM as a platform to manage contacts and opportunities, track pipeline, help with forecast and analyze the performance of each salesperson, channel, industry sector, product, vendor or reseller.
With Workbooks, IT firms can take their organization to the next level. They're leveraging CRM to gain full visibility of the entire sales and marketing funnel; this visibility creates a common understanding of what it takes for a lead to become an opportunity and the contribution of each team in driving revenue; it helps drive better decision making and enables teams to work together. And it provides transparency: sales and marketing teams have a common view on performance metrics (KPIs) throughout the entire funnel, from conversion rates to ROI etc. And they can each measure their contribution effectively.
Sales can seamlessly pick up leads from marketing. Leads are scored and nurtured via dynamic workflows, right from the point they arrive on the firm's website, until they are 'sales ready' and beyond. Every element of the sales and marketing process is managed, streamlined and enhanced via the CRM platform.
Sales and marketing teams are both revenue-focused, aligned to operational excellence and driven by data. They work with one integrated funnel, and they have insight at each stage of that funnel. The result of this alignment is significantly increased revenue, profit and return on investment.
With Workbooks, not only are we achieving savings on our license fees but Workbooks provides more and better functionality. The sales forecasting is way better than what we had with Salesforce. This was the right decision for us."
Rick Romkey, Principle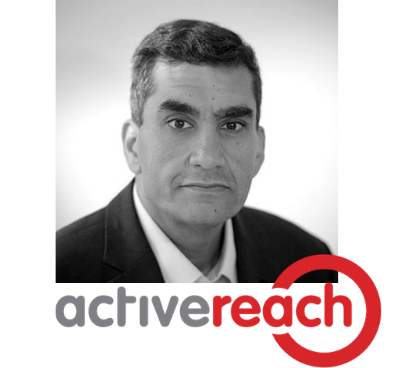 ACTIVEREACH WEBINAR
Workbooks customer tells their CRM Journey
TOTAL LEAD TO CASH SOLUTION – SALES ORDER PROCESSING AND FULFILLMENT MADE EASY
Workbooks delivers far more than sales and marketing functionality and alignment. It gives IT firms a complete view of the lead-to-cash process, joining up every element of the business from quoting, through to order processing, reseller discounting / billings, contract management and so on.
Workbooks brings all of these activities together in one place, streamlining the process, reducing the chance of error and driving efficiencies. Information is flowing from the sales funnel to the fulfilment without breakage. Visibility is in real-time and the experience is seamless for customers.
From turning quotes into orders and then tracking them as they are fulfilled and invoiced, using digital signature to speed up the process and reduce paperwork, from tracking and applying accurate discounts / schemes to managing on-boarding processes, everything can be managed and tracked in Workbooks CRM. No additional application to integrate, no additional cost – all out of the box.
HAPPY, LONG-TERM CUSTOMERS
Far from a buzzword, customer success is the weapon of choice of IT firms to increase share of wallet, improve customer satisfaction, and decrease churn.
First, customer success is about superior service and support. Workbooks CRM helps companies manage and enhance their support function: effectively manage cases, track activity history, increase agents productivity whilst reducing admin, measure Service Level Agreements (SLA), spot any customer issues early and deal with them before they turn into problems etc. From multi-channel support to self-service portal and knowledge base, you can truly service your customer the way they want to be serviced.
Customer success is also about account management. Workbooks CRM enables a clear picture of the firm's relationships with existing customers, including customers' warranties, service contracts, historical data, subscription status, channel partner and so on – ensuring timely engagement and delivery of the right level of support and services. Account management teams can prioritize activity using a Red, Amber, Green system, tiering etc. When it comes to contract renewal, account managers are prompted to take action and given all the information they need; and automation can trigger customer reminders, produce renewal paperwork etc. for a seamless experience.
The end result is successful, happy, long term clients.
"Why we chose Workbooks was we had an extensive criteria and Workbooks was not only value for money, they ticked all the boxes in terms of functionality".
Rashid Patel, Global Digital Marketing Manager
CRM THAT DELIVERS CONTROL
Knowledge is power, and CRM from Workbooks gives you the knowledge you need to get control over your business. At a glance you can see real-time, granular information on what is happening in every part of the organization. This means you can make informed decisions about where to target resources and which investments to make at which moment.
Where IT firms have used CRM to enhance some aspect of their work or a specific function, it has delivered benefits. However, it's the new generation of integrated end-to-end business platforms like Workbooks that are delivering this level of control and, ultimately, impressive returns on investment.
Workbooks CRM was designed specifically with the IT industry in mind. Its founder was unable to find a CRM solution that worked for the mid-sized IT firm he was working for, so he got a team together to design one. His vision: it would address every need an IT firm might have; it would be affordable for IT firms to implement, run and maintain. And he ensured his team would understand the needs of the IT industry and speak their language. The result was Workbooks – the CRM platform designed for IT companies.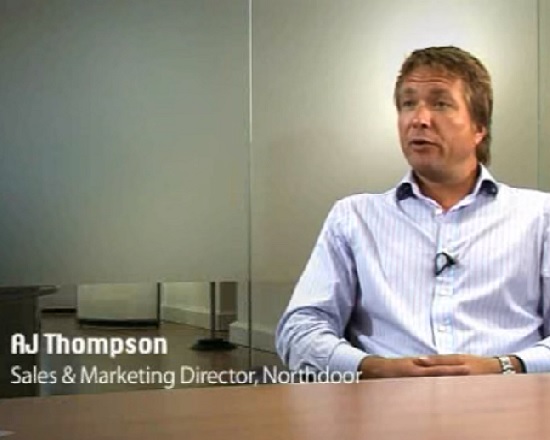 NORTHDOOR SWITCHED
FROM SALESFORCE TO WORKBOOKS
NORTHDOOR a leading system integrator help their customers manage, protect and analyse large volumes of data. Having established that their existing CRM (Salesforce) was only supporting the sales function and didn't extend to include order processing they began looking for a solution which could replace time consuming manual processes.

Since implementing Workbooks, Northdoor now has a central repository for all quotes, orders and invoices, enabling tracking and reporting and reducing order processing time by half.
READ MORE SUCCESS STORIES
WHY WORKBOOKS CRM IS IDEAL FOR GROWING IT ORGANIZATIONS?
Manage your prospect and customer data, segment and target accurately
Maximize your lead generation
Manage all your campaigns and related activities in one place
Know the ROI of marketing activities so you can focus your budget on what really works
Align sales & marketing and ensure timely follow-up of all opportunities
Improve sales execution by implementing best practices
Manage your sales team with real-time reporting and activity tracking
Increase sales productivity with automated workflows, easy collaboration and a mobile app accessible anytime anywhere
Improve forecasting through visibility of your pipeline
Process and deliver sales orders efficiently, from initial quotes to contracts, orders and invoices. Collect cash faster.
Get meaningful insights and make insightful decisions to drive sales & marketing performance
Deliver exceptional customer service, consistently and across all relevant channels
Manage cases, answer customer questions quickly and effectively
Track activity history with a complete view of the customer
Increase agent productivity whilst reducing admin by automating repetitive tasks
Accurately measure your Service Level Agreements (SLAs)
Service your customers the way they want to be serviced
A single 'hub' for managing customer information
Teams & processes management
Performance management and KPIs
Manage the complexity of your eco-system: customers, suppliers, partners
Try Workbooks CRM, free for 30 days. No commitment, no credit card required.
Questions? Talk to our friendly team on +1 860-438-6647