ALIGNING SALES & MARKETING PART 2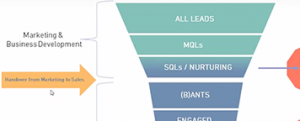 This webinar focuses on how technology can underpin sales and marketing alignment.
This second and final webinar in the series covers the following topics:
Recap on Sales and Marketing Alignment
Technology as an Enabler
Practical Case
Summary
Q&A
You're only one step away!
Simply complete the form to access the webinar.
Thank you for your interest in our resources.
You can now click the button below to watch the webinar.