CRM FOR ACCOUNT MANAGEMENT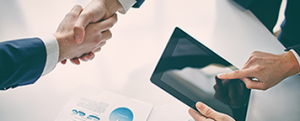 Learn how CRM can help you get the best from your Account Management Team:
Why you need a commonly understood Account Management process
An example of an Account Management process
Account planning
Transaction history
Upsell/cross-sell opportunities
Managing renewals
Customer Care processes
Tiering your customers – should you do that and why
How to best use Red/Amber/Green traffic lights system
Customer surveys
Watch the webinar today to find out how you can use CRM to achieve account management success.
You're only one step away!
Simply complete the form to access the webinar.
Thank you for your interest in our resources.
You can now click the button below to watch the webinar.