CRM FOR ACCOUNTANCY PRODUCT DEMO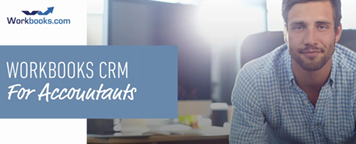 Our CEO, John Cheney shows you how CRM can transform your practice and take your marketing, business development and customer management to the next level.
In this webinar we demonstrate how Workbooks CRM for Accountancy can help you:
Create a single 360 view of your clients across the firm
Improve your targeting for upsell and cross-sell opportunities
Create effective marketing campaigns
Deliver key business reporting on clients, partners etc.
Make the account management process more systematic and consistent
Improve retention and increase client spend
Watch today to see how CRM can transform your practice.
You're only one step away!
Simply complete the form to access the webinar.
Thank you for your interest in our resources.
You can now click the button below to watch the webinar.