CRM for Business Transformation – TC Facilities Management & Workbooks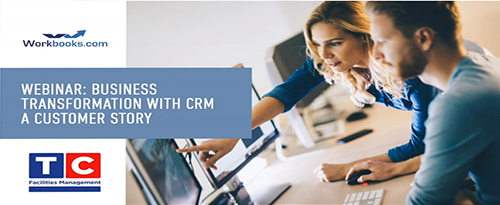 TC Facilities Management (TCFM) provides cleaning and security services to many of the UK's best-known retailers, manufacturers and property firms.  Workbooks CRM has been a critical piece of its business transformation strategy during the past 4 years.
In this webinar, Fiona Ellingham, TCFM's Head of Marketing shares insights into the benefits that Customer Relationship Management (CRM) delivers across their organization and the breadth of Workbooks functionality that helps deliver business growth.
The expansion of CRM across functions – Helpdesk, Sales, Marketing and HR.
How TCFM adapted CRM to redefine its' customer service offering.
The ability to track ROI on marketing and PR campaign activity.