CRM FOR NEW BUSINESS SALES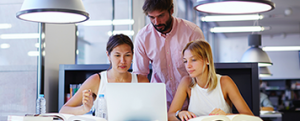 Learn how CRM can really underpin your New Business Sales Success.
This webinar covers:
Why you need a defined sales process and what it should look like.
How you should be using CRM to make you a more effective Sales leader (pipeline metrics, forecasting against targets, sales person performance metrics, and tracking your sales people).
How CRM can enable your Sales Team to prioritise hot leads, manage activities and priorities, identify which prospects are on your website right now, manage deals, and much more.