FORUM OF PRIVATE BUSINESS IMPROVES THE SERVICE OFFERED TO THEIR MEMBERS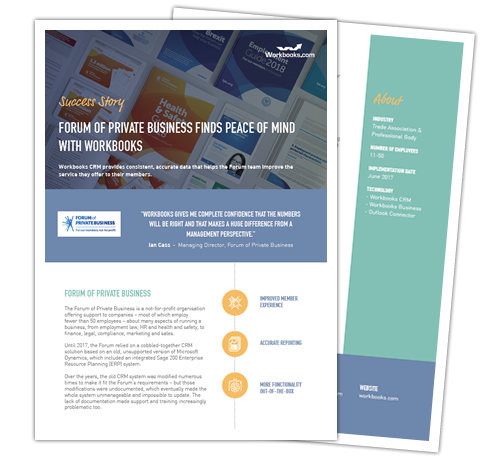 The Forum of Private Business is a not-for-profit organisation offering support to companies – most of which employ fewer than 50 employees – about many aspects of running a business, from employment law, HR and health and safety, to finance, legal, compliance, marketing and sales.
Until 2017, the Forum relied on a cobbled-together CRM solution based on an old, unsupported version of Microsoft Dynamics, which included an integrated Sage 200 Enterprise Resource Planning (ERP) system.
Over the years, the old CRM system was modified numerous times to make it fit the Forum's requirements – but those modifications were undocumented, which eventually made the whole system unmanageable and impossible to update. The lack of documentation made support and training increasingly problematic too.