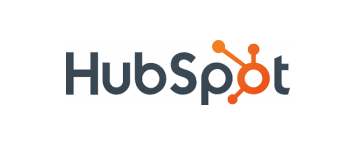 Hubspot provides marketers with one place from which they can access all the tools they need for effective inbound marketing. The Hubspot integration enables you to synchronize data that you have captured in Hubspot, with your Workbooks CRM system. The fast bi-directional syncing between Hubspot and Workbooks means that your prospect and customer data remains consistent across the two platforms.
All leads generated via your inbound marketing activity can be nurtured using the Hubspot workflow and automation features, and then pushed into Workbooks for your sales team to follow up. What's more, depending on how you choose to configure the synchronization, your sales team can prioritize lead follow up based on the lead score given to a prospect in Hubspot or the level of engagement that a prospect has had with your company.
The integration can also be configured so that once your sales team have closed the deal, Workbooks pushes this information back into Hubspot, enabling you to track the lifecycle stage from the initial lead right through to customer.