MULTREES MANAGES SALES PIPELINE BETTER AND DELIVERS SUPERIOR CLIENT ENGAGEMENT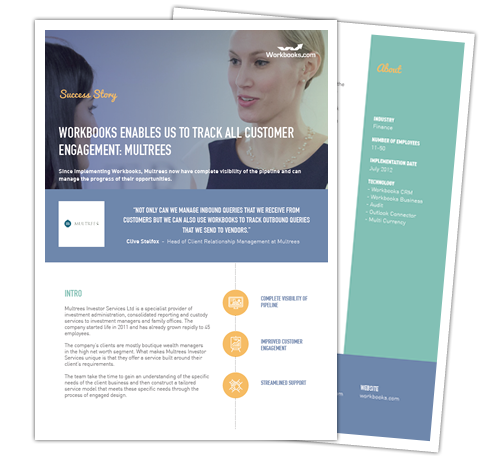 Multrees Investor Services Ltd is a specialist provider of investment administration, consolidated reporting and custody services to investment managers and family offices. The company started life in 2011 and has already grown rapidly to 45 employees.
The company's clients are mostly boutique wealth managers in the high net worth segment. What makes Multrees Investor Services unique is that they offer a service built around their client's requirements.
The team take the time to gain an understanding of the specific needs of the client business and then construct a tailored service model that meets these specific needs through the process of engaged design.