Optimising your sales process is an ongoing challenge, but it is vital to increasing revenue.
Welcome to part 1 of our CRM for Sales Series. For part 2 click here .
Early February, John Cheney - CEO at Workbooks hosted a webinar to disc ...
Tracking the right KPIs can make the difference between success and failure. So what should you be tracking and what insight can it provide?
Retailers reported Christmas 2016 as the best since the 2008 & manufacturers are expecting a boost. Get it right and this should be a good year.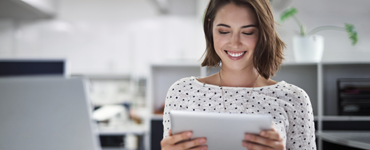 Like most CEOs I know, I take an active interest in our sales pipeline. In fact, if you ask our sales team, they might say a little bit too much inter ...
Everyone knows one of these salespeople. The sort who seems to have some kind of hidden superpowers.
By 2020, it is predicted that Customer Experience will be the leading brand differentiator.
In his recent Autumn Statement Philip Hammond described the UK's productivity gap as "shocking", and resolved to do something about it.
The importance of understanding and defining your sales process cannot be underestimated.