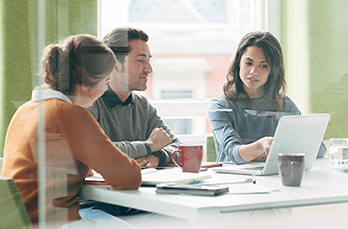 If you already have marketing automation software you already know just how useful it can be. It can help you as you integrate all of your marketing activities to create a more efficient and productive workflow. So why should you consider a platform that integrates both marketing automation and CRM software? After all they're pretty much the same things, aren't they?
It is a fairly common misconception. Whilst CRM and marketing automation may seem similar they do in fact deal with different areas of the business and deliver different benefits. We have helped many organisations combine CRM system and marketing automation system, and here we outline six of the most common benefits those businesses enjoy. Could any be relevant to you?
Lead tracking
Historically, CRM was separate to marketing automation, but this has changed dramatically. It means that rather than, as it may have been the case in the past, calculating the conversions your sales team achieved from leads that came out of your marketing automation system, you can now expect your integrated system to do that for you and give you far greater visibility into each individual lead as it progresses from marketing and through the sales process. This is especially important for B2B firms where sales cycles tend to be long, and where it is vital for salespeople to keep on top of leads.
Management information
Your marketing automation system makes your marketing campaigns more effective. You know that already, but you can't yet get the precise ROI figures which would enable you to focus your efforts in the right areas, or even to justify increased marketing investment.
A CRM system will integrate with your sales and financial systems and so allow you to understand the ROI of your marketing campaigns. You will be able to compare them, and so not only focus on the most effective, but also benchmark performance over time.
Greater cross-sell and upsell potential
For reaching potential customers with timely and relevant communications your marketing automation software is the ideal solution. You've already seen how it can save you time in segmenting data, responding to trigger events, and so on, and you've seen how it enhances your conversion rates.
A CRM system that also incorporates marketing automation will allow you to do the same thing with existing customers. It will give you a single view of your customers across all of your key business functions and allow you to communicate with them not only to enrich their experience, but also to show them other products and services they could buy from you. It will allow you to segment lists based on any number of criteria, and to automatically trigger emails when certain pages or PDFs are downloaded.
Seamless channel integration
CRM systems provide seamless integration across email, mobile and all other channels to ensure the right message is sent out at the right time in the sales process. This has become even more important in the mobile age where consumers are moving between multiple channels, devices, and micro-moments. It is hardly surprising, given all this complexity, that, according to Experian, 89% of brands have difficulties creating a single customer view.
CRM offers a solution. It provides a single view of all interactions with customers. Everyone in the organisation knows what has been done, what meetings held, quotes and invoices sent, and so on. In the same way, everyone can see at a glance what communications have gone out to prospects and customers.
Break down organisational silos
Marketing automation software does a great job of pulling together marketing activity into one streamlined process. CRM does the same thing but for the entire organisation. It pulls marketing, sales, finance, and customer service out of their silos and integrates them as one organisation.
Focus on you
Those are five of the ways we have found our customers benefit from adding a CRM system to their marketing automation system. The results can be significant.
As Bob Stevens, President at Blended Systems, a firm that recently made the step, says: "We began using Workbooks for CRM and Business Process integration early this year. We are able to consolidate a number of silos of discrete information into Workbooks and interconnect Workbooks with our email marketing as well as our accounting software. The time and cost savings have been huge."
Of course, what matters is not the general benefits firms enjoy or even those specific benefits that Stevens and his team are enjoying – it is the benefits that your organisation would gain from CRM. If you would like to go one step further then our ROI Calculator will offer some answers that question, and help you on your way to gaining as much from CRM as you already are from marketing automation.