WORKBOOKS MARKETING AUTOMATION SUITE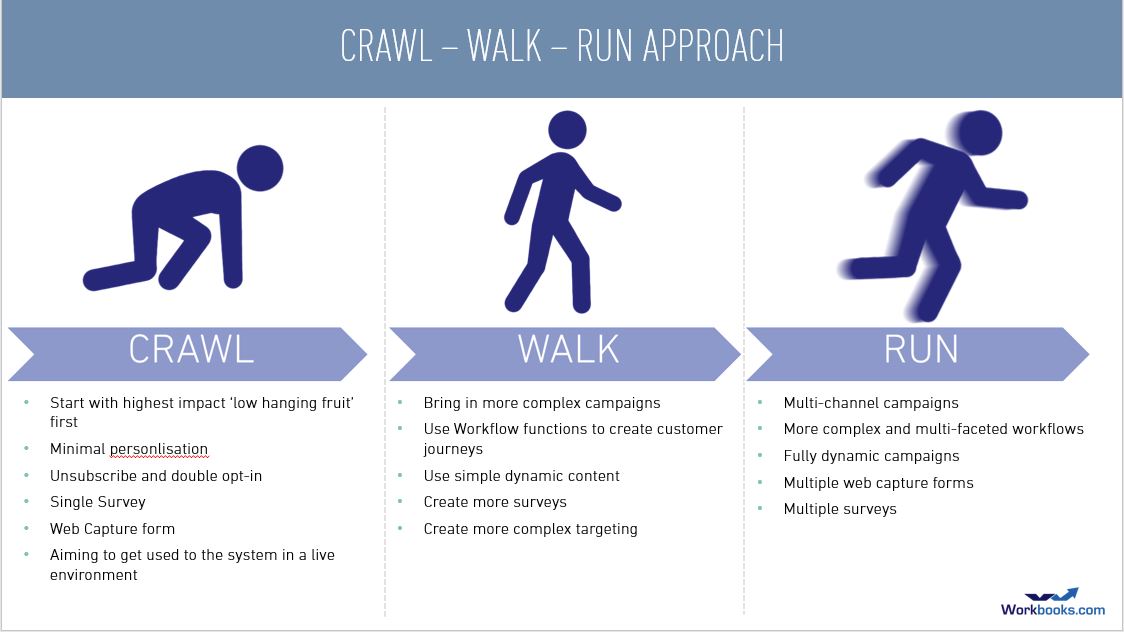 Everyone has heard of tools like HubSpot, Dotdigital, Marketo, Pardot, Lead Forensics etc. You may in fact be using one of these solutions, but did you know that Workbooks in partnership with Communigator has a suite of built-in marketing automation tools, fully integrated into its CRM platform?
Workbooks Gatormail
An advanced email marketing tool enabling you to easily & efficiently send targeted marketing messages via email:
Easily create mailing lists
Run A/B testing
Create compelling email content using a drag & drop editor
Schedule deliveries & manage recipients preferences
Create dynamic & complex nurture workflows
Drive prospects to your website & social channels
Workbooks Web Insights
A web analytics tool that identifies your website visitors & tracks their online journey. Combined with the prospect & customer data held in Workbooks CRM this allows you to:
Easily identify new leads & prioritise, in real-time
See the online activities of people who are already in your pipeline
Tailor your sales approach based on the visitors' buying signals
Online activity is saved against the people & organisation records
Thank you for your interest in our resources.
You can now click the button below to watch the webinar.