Workbooks strengthens senior management with appointment of Christelle Fraysse as Chief Marketing Officer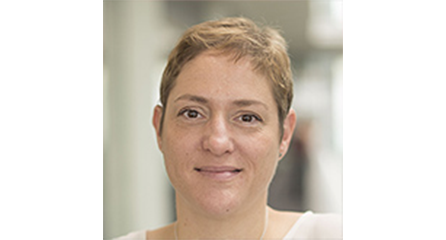 London 2nd November 2016, Workbooks (www.workbooks.com) a leading provider of CRM and business applications to the mid-market today announced that Christelle Fraysse has joined as the company's Chief Marketing Officer. A seasoned marketing leader with 20 years experience, Christelle has particular expertise in establishing and managing marketing operations for global software businesses.
Based at Workbooks' Headquarters in Reading, Christelle will lead the marketing function to optimise the customer experience globally and support business growth. Christelle's responsibility will include directing the brand, messaging, go-to-market strategies, demand generation and field sales support.
"CRM is a mature market and there are many vendors in the space but Workbooks has something more that makes it stand out: its people and their commitment to making every single customer a CRM success story. The high satisfaction rating and the industry accolades Workbooks has received are true testament to its unique customers engagement and the value the company brings to mid market organisations across the world. I look forward to leading marketing and driving further success for Workbooks and its customers." said Christelle Fraysse, CMO, Workbooks.
Previously Christelle held numerous senior leadership positions at private and publicly traded IT organisations, including Director Marketing, Global at leading eCommerce delivery management provider MetaPack, Director Marketing Group at feedback management vendor Questback and Senior Director Marketing International at IT security company Websense. Prior to this she was Director, Marketing EMEA, at BEA Systems (acquired by Oracle).
A member of the Chartered Institute of Marketing (CIM), she has a BA (Hons) in European Management, with a specialisation in marketing, from Middlesex University.
John Cheney, CEO at Workbooks said: "I'm very pleased Christelle is joining the team here at Workbooks; her depth of experience, drive and enthusiasm will help us accelerate our growth in the UK and internationally."
-ends-
About Workbooks
Workbooks delivers cloud-based CRM and business applications to the mid-market, at an affordable price. Workbooks extends beyond sales, marketing and customer support to include order management and fulfilment, invoicing and supplier management, at a price which is typically 50-70% less than solutions such as Salesforce or Microsoft Dynamics.
Workbooks joins up the entire organisation around data and processes, promoting teamwork and collaboration. It provides a single 360 view of customers and the information is accessible anytime, anywhere. Productivity is increased, operations are streamlined, insightful decisions are made and the business is better equipped to differentiate against the competition.
For more information, visit www.workbooks.com
PR contact:
Cheryl Noquet
Senior Marketing Executive
+44 (0) 118 3030 100