Workbooks is now ranked above Salesforce, MS Dynamics, Sugar, Zoho & Goldmine through impartial review site G2 Crowd.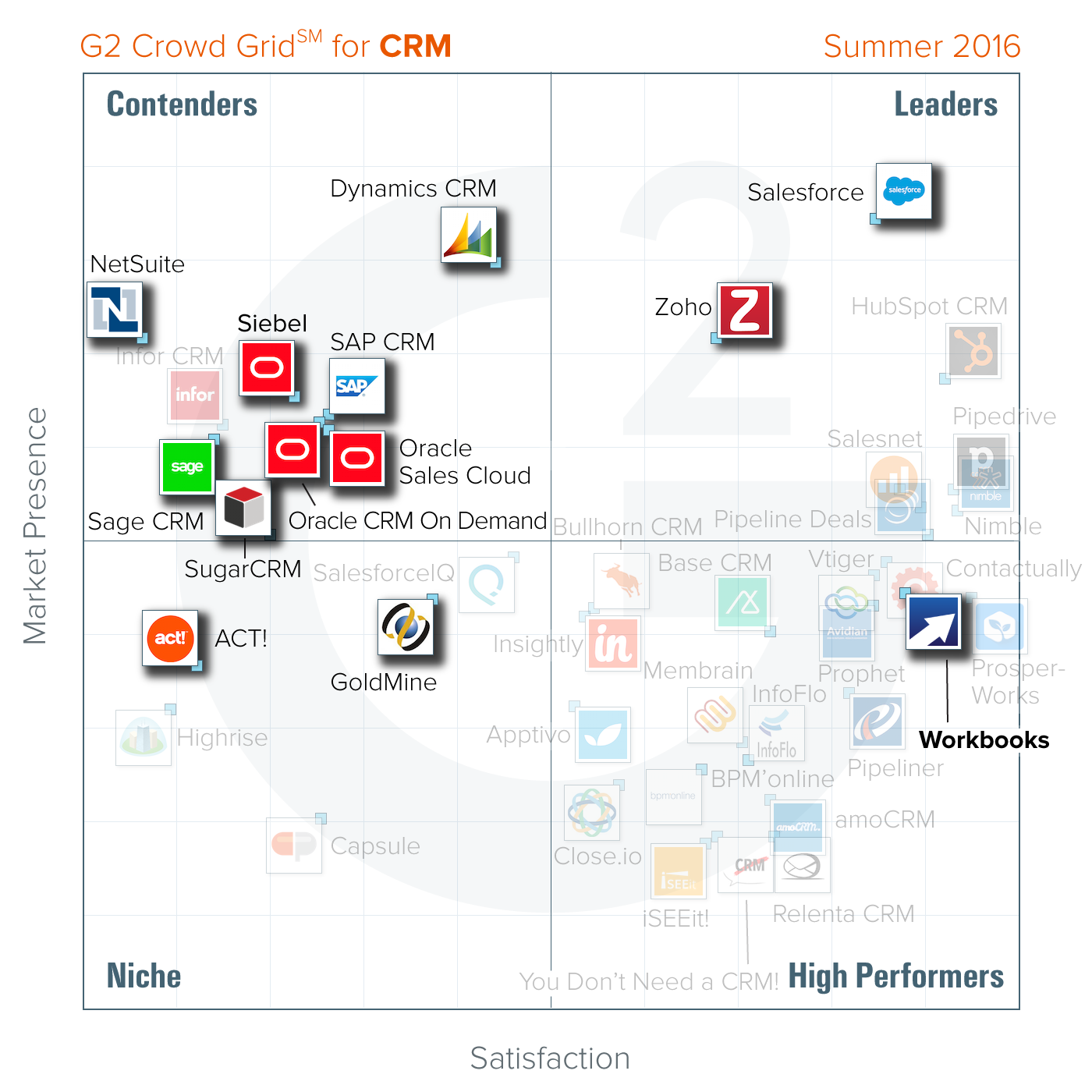 Workbooks recently commissioned a G2 Crowd report to position our CRM against our leading competitors.
We're immensely proud to find we scored first in every customer satisfaction category and first in 7/8 categories on 'likeliness to recommend.'
Who are G2 Crowd?
G2 Crowd are the world's leading business software review platform, with more than 95,000 user reviews.
Requiring verified LinkedIn accounts to validate reviews, G2 Crowd ensure a non-biased approach to reviews.
Scores are based on an advanced algorithm factoring in weightings such as review score, relation of the reviewer to the business and freshness of reviews.
To read the full break-down please visit G2 Crowd.