ATLANTIC DATA SECURITY'S GROWTH IS SUPPORTED BY WORKBOOKS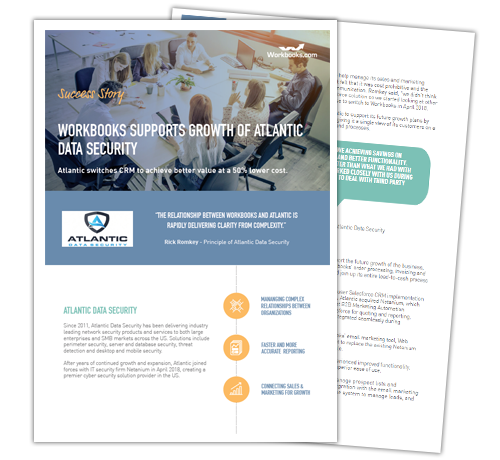 Since 2011, Atlantic Data Security has been delivering industry leading network security products and services to both large enterprises and SMB markets across the US.
Atlantic was looking for a CRM platform to drive future growth of the business and decided that Salesforce was no longer supporting their goals. The switch to Workbooks gave the company superior functionality and better value for the business – at a 50% lower cost.