Reporting incorrect Leads created through Web Insights
There is a function within the GatorLeads Portal that allows you to request a Lead to be reviewed by Spotler. Unfortunately Spotler is unable to provide 100% accuracy of the information provided, as the IP may be masked or may be out of date.
If you find that a Lead is created with incorrect information and wish to report it you will need to log in to your GatorLeads account, find the Lead in question and open it by selecting the Company.

Once you have opened the Lead, click on the Assign Lead button found on the Contact tab of the Lead.

Select Reported from the Select Lead Type picklist.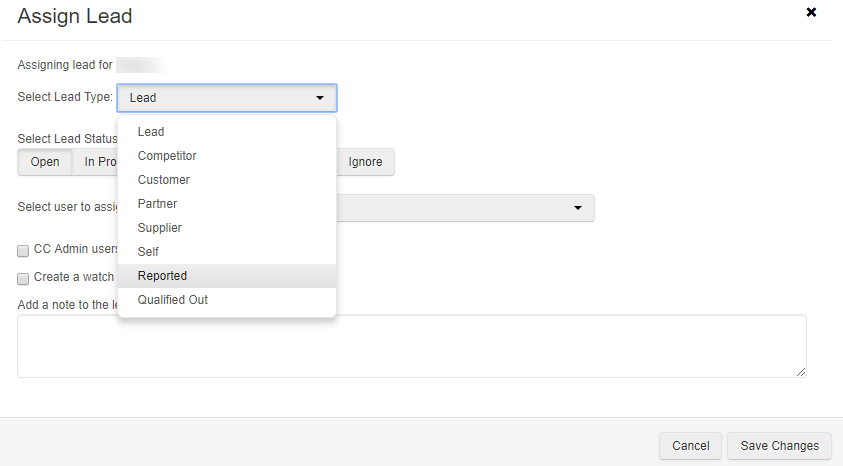 This will stop the Lead from showing in your GatorLeads Portal, which in turn will not be brought in to Workbooks and will Report the Lead as incorrect for Spotler to review.