Accessing the Plugin
To install the Event Management Plugin, you will need to go to Start > Automation > Plugins, then select Add Plugin and choose 'Script Library', then the 'Event Management' option, then press Install.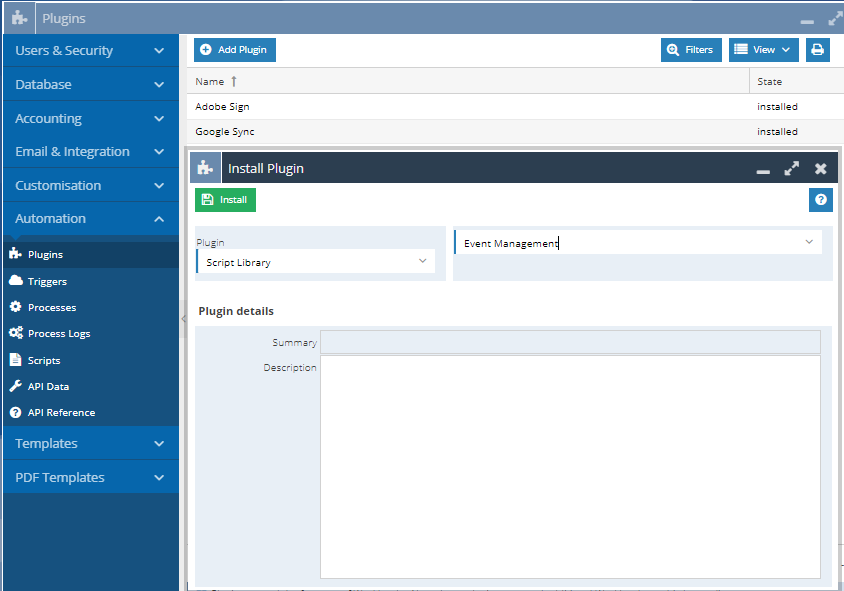 This will trigger the Plugin's Install Wizard that you will need to complete fully in order to be able to setup all of the underlying Scripts, Processes and Configuration required to run your new Event Portal.
Uninstalling the Plugin
To uninstall the plugin you will need to go to Start > Configuration > Email & Integration > Plugins then select Event Management then select uninstall.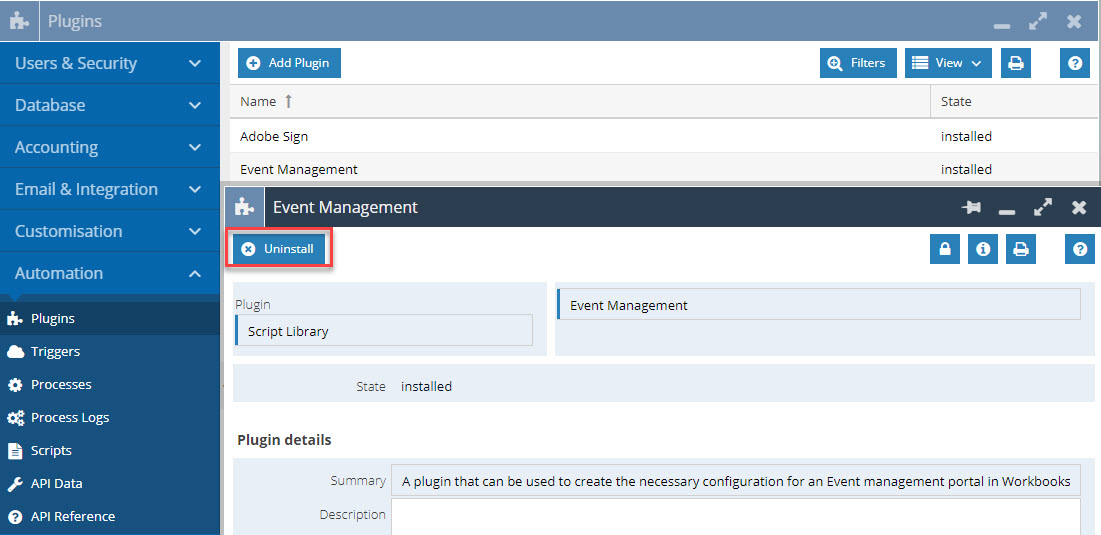 This will uninstall the plugin, you can then reinstall it when required from selecting new plugin.