Add new Facebook Ad Leads as new Leads in Workbooks CRM
What is a Facebook Ad?
Facebook is a popular free social networking website that allows registered users to create profiles, upload photos and video, send messages and keep in touch with friends, family and colleagues. Businesses can create adverts on Facebook to generate leads by promoting their products or services to registered users.
What does this Zap do?
This Zap should be used to connect your Facebook ad, which collects Lead information, to Workbooks. Zapier will automatically save new Facebook lead information as new Sales Leads within Workbooks.
Setting up the Zap
You can now use the 'Add new Facebook Ad Leads as new Leads in Workbooks CRM' Zap template to help you set up your Zap.
>
First, you will need to connect your Facebook account to Zapier, and select your existing Facebook Ad page.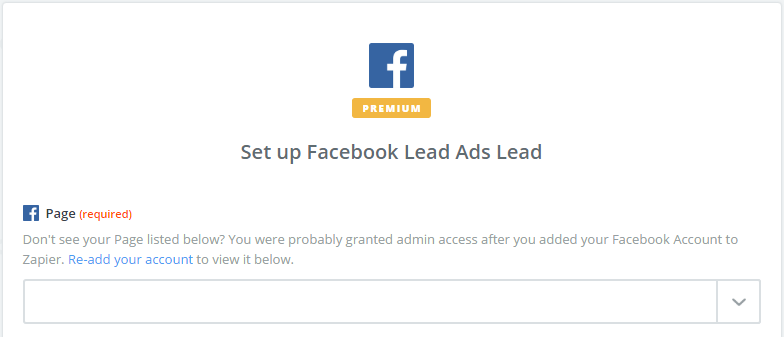 You will then need to set up your field mappings, where you will be specifying how the fields in Facebook should be entered into Workbooks.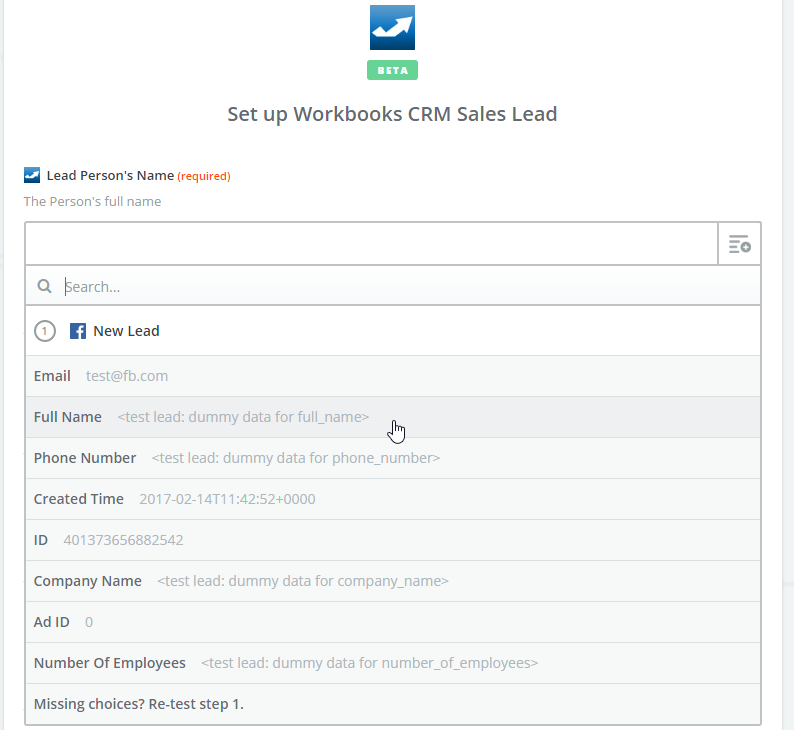 You should map as much information as possible. The fields for the key information are listed, but you should click on 'Show advanced options' to see further fields which can be mapped.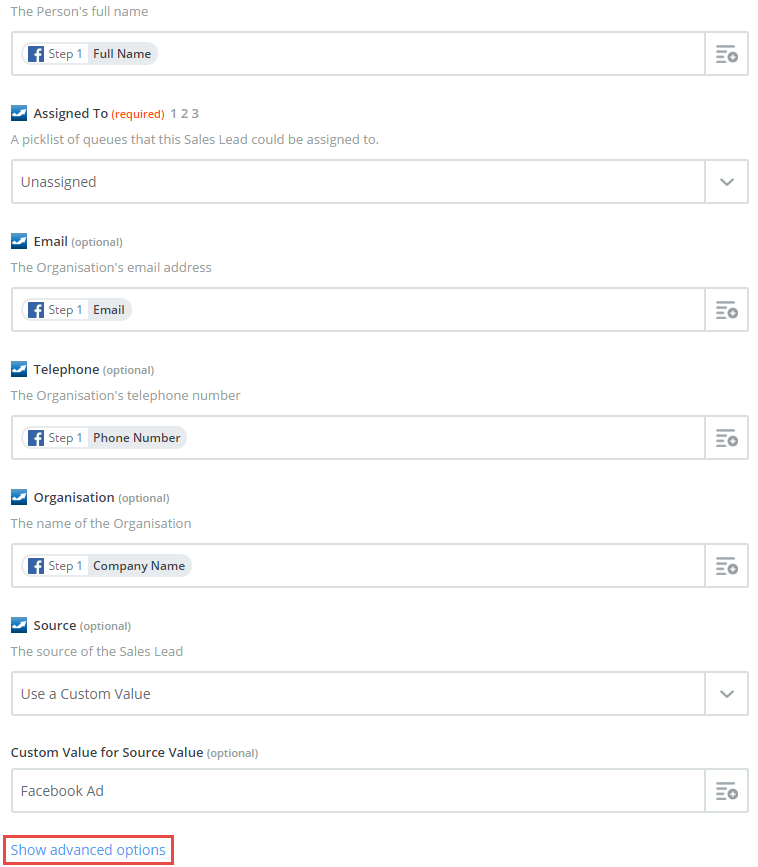 After setting up the field mappings, you will be prompted to test the Zap to ensure it is working as expected.