Workbooks includes the ability to create Charts from a Report so that reports can be easily displayed visually as well as in a grid format. Charts can then be added to Dashboards, or sent out through Scheduled Emails.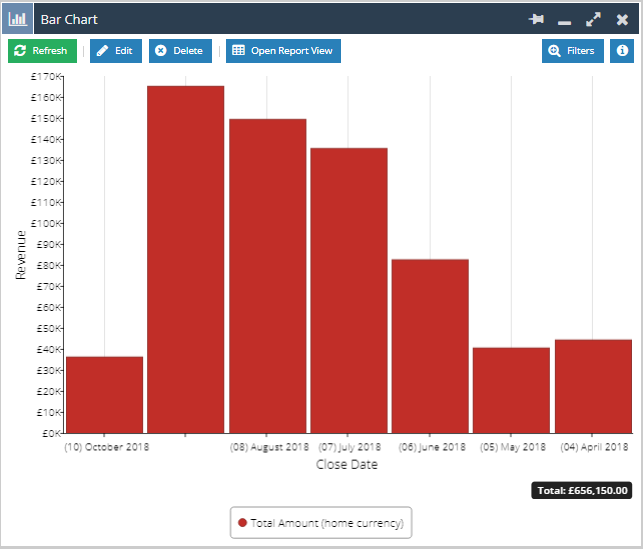 Workbooks includes a number of different Chart types:
Bar Charts - Bar Charts are ideal for tracking performance of a Team or individual performance. Bar Charts can also include targets, allowing you to see the performance against target visually.
Line Charts - Line Charts allow you to better track trends over time; these work well for reports that use a Split column, as multiple lines can be represented on a single chart for easy comparison.
Pie Charts - Pie Charts allow you to see data as proportions of a total, such as when comparing the different sources that Cases or Leads were created through, and are useful to understand where resources may need to be allocated.
Dial Charts - Dial Charts let you see where you are against an overall target; these can be generated from a Summary View, such as the total value of won Opportunities against an annual Target.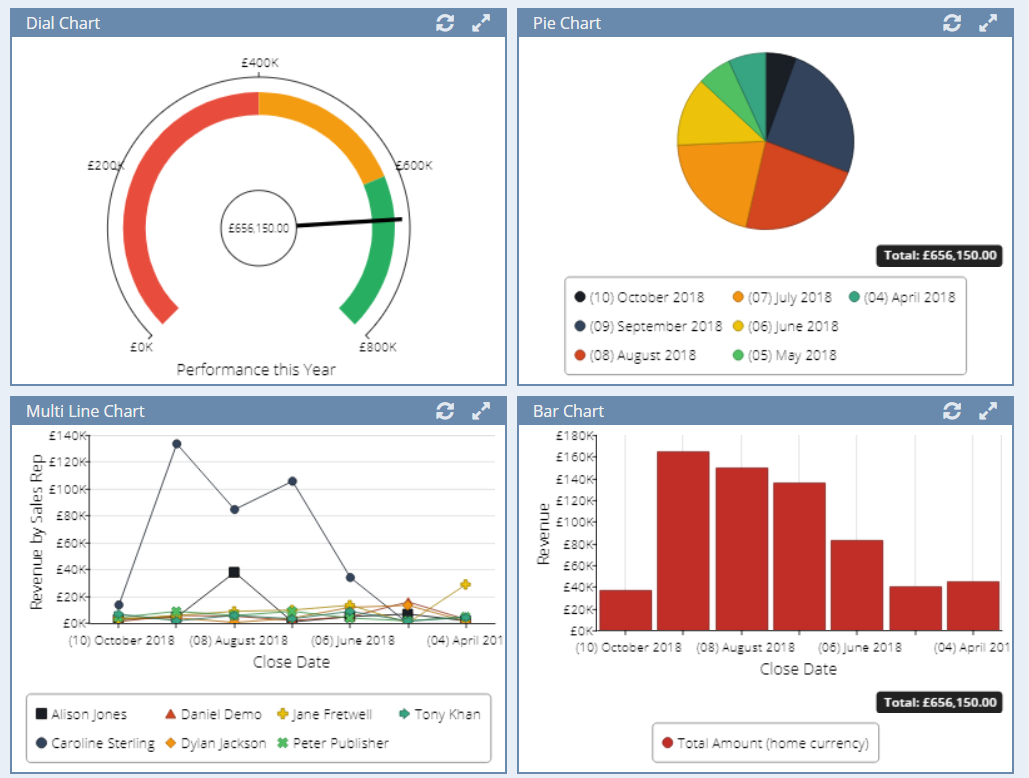 Dashboards
To add a chart to a Dashboard you will need to open up the relevant Dashboard and select Edit this dashboard.

Click  on the Layout tab > Add > Chart and select the chart from the report you want to pull this from and click Save & Close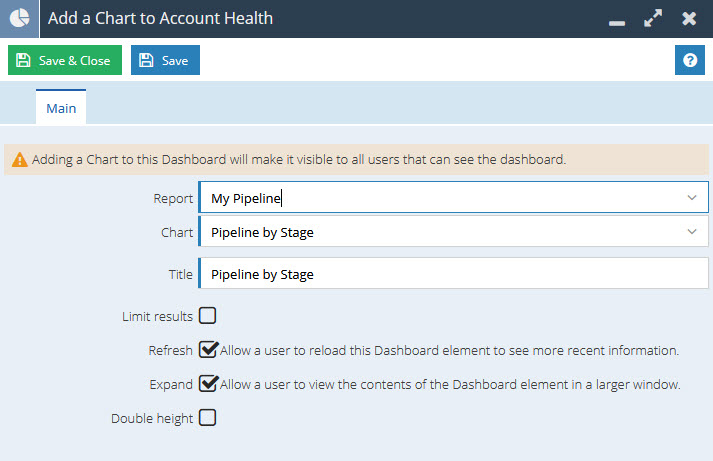 Go to the Main tab and click on Save and Run to finalise the change.
Related content
How to create the different types of Charts as well as how to edit and customise them for your needs.