Setting Up Field Mappings
Within GatorMail, fields can be mapped to and from People or Sales Lead Records, this includes both Standard and Custom Fields. These can be mapped in both directions, to either populate information from Workbooks into the body of your email in order to personalise the email content further or be used to populate Fields on a Person or Lead Record within Workbooks following a form submission.
Field Mappings can be found in the GatorMail Portal, from Tools > Integration > Mappings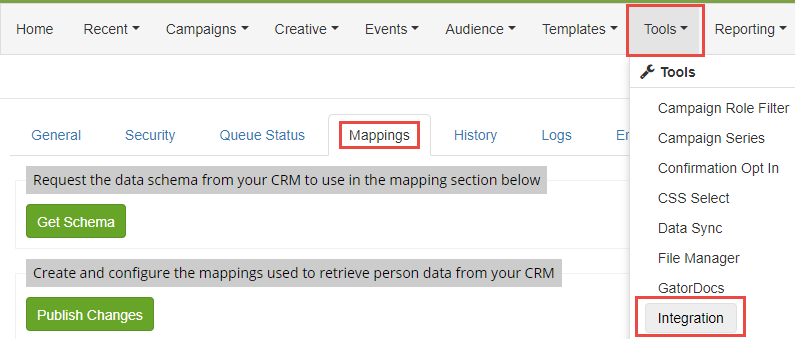 You will see that there are already a number of standard field mappings available for Person and Sales Lead: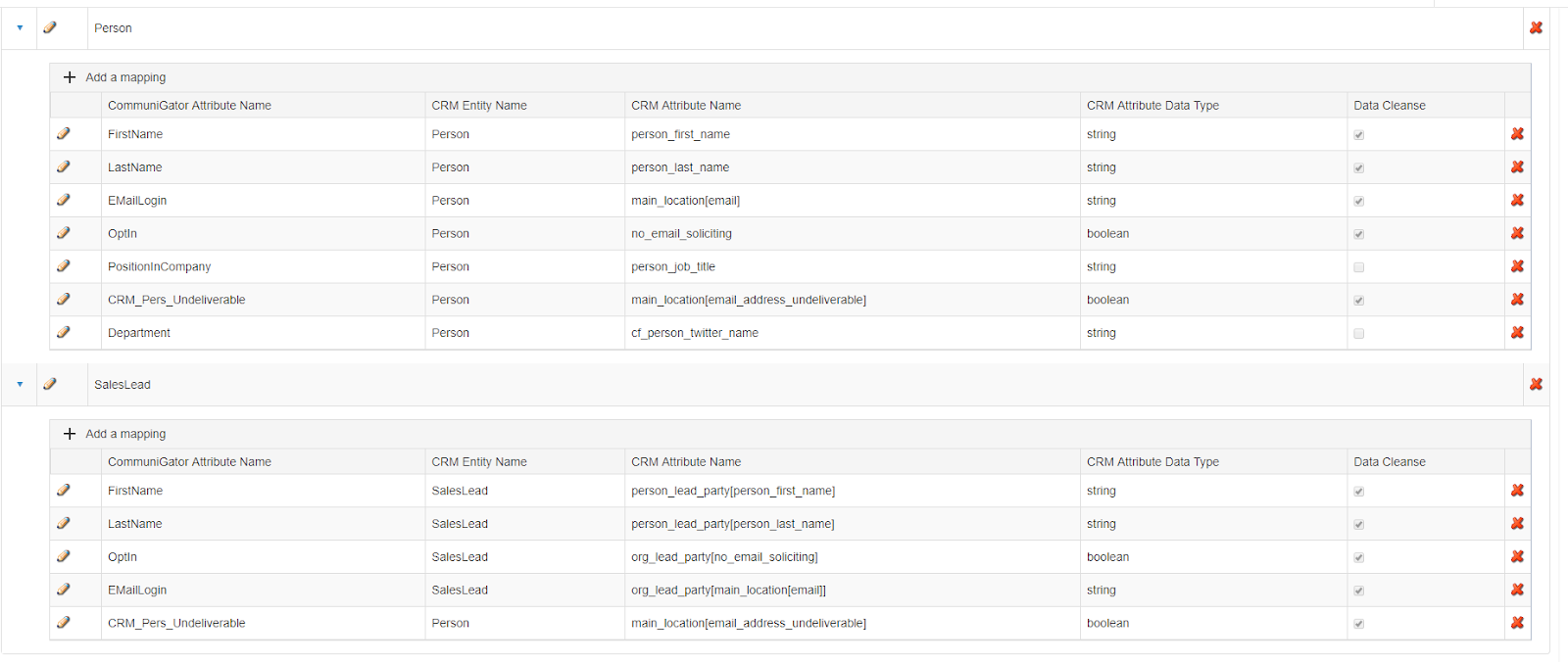 To add a new Field Mapping, select the Add a mapping button above the list of mappings for your selected Record type:

This will create a new Field Mapping line that you can then edit:

In this example we will map the GatorMail Country field to the Country on a Person Field in Workbooks.
When creating these mappings you will only need to the change the Spotler Attribute Name and the CRM Attribute Name. CRM Entity Name will remain the same and CRM Attribute Data Type will be mapped automatically from the CRM Attribute Name depending on the Field type within Workbooks:

The final option is the Data Cleanse which is used for GatorForm Fields when the Data Cleanse box is checked and the Field on the Form is filled in then it will update the value within Workbooks with what was entered on the Field.
NOTE: If data cleanse is not turned on then no Form information for that field will be fed back to Workbooks.
If you are using these Field Mappings for Emails only, then you will not need to check this box.
Once you are happy with the setup of your new mappings, press the green plus on the far left of the new mapping:

Once you have finished setting up all of your mappings, select the Publish Changes box above the Field Mappings to commit all of the changes: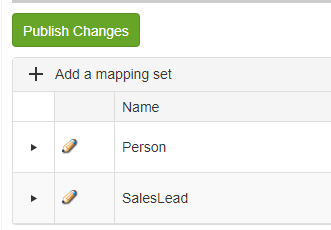 If you have recently created new Custom Fields within Workbooks and you are unable to find them in CRM Attribute Name then you will need to use the Get Schema button. This will refresh all of the available Fields from Workbooks, however, this can take a few minutes to update so the Field may not be available immediately.