Tips & Tricks on the Desktop
Search bar is now in the Start Menu
In the Modern theme, we've relocated the search bar and placed it at the top of the Start Menu instead. The same number of clicks are required because when you click the Start Menu button, the cursor will default to the search box so you can start typing.
You can also use the keyboard shortcuts Ctrl+S / Cmd+S to start searching.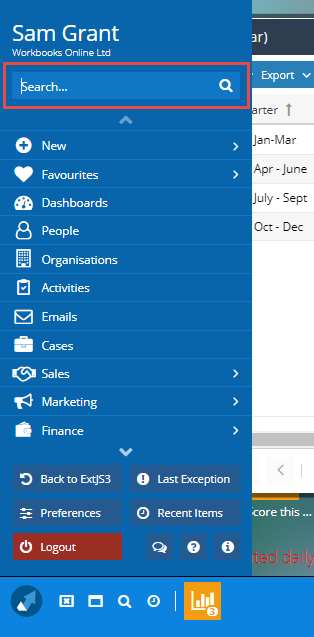 Recent Items icon added
In the Modern Theme, we've also made Recent Items quicker to access by using the clock icon on the taskbar. This is perfect if you just closed a record that you need to get back to.

Choose if you want windows collapsed or not
If you preferred having each window open shown separately in the taskbar, each user can set this within their Preferences. back to this by unchecking the Collapse Button box.

Zoom out to reduce the size of text/icons
As a result of the underlying work to improve Workbooks on Tablets and Phones in the future, the Desktop interface will now be more responsive if you change the size of your window or zoom. Therefore, if you find that the text and icons in the Modern Theme are too large, then you can zoom out on your browser and it will scale accordingly.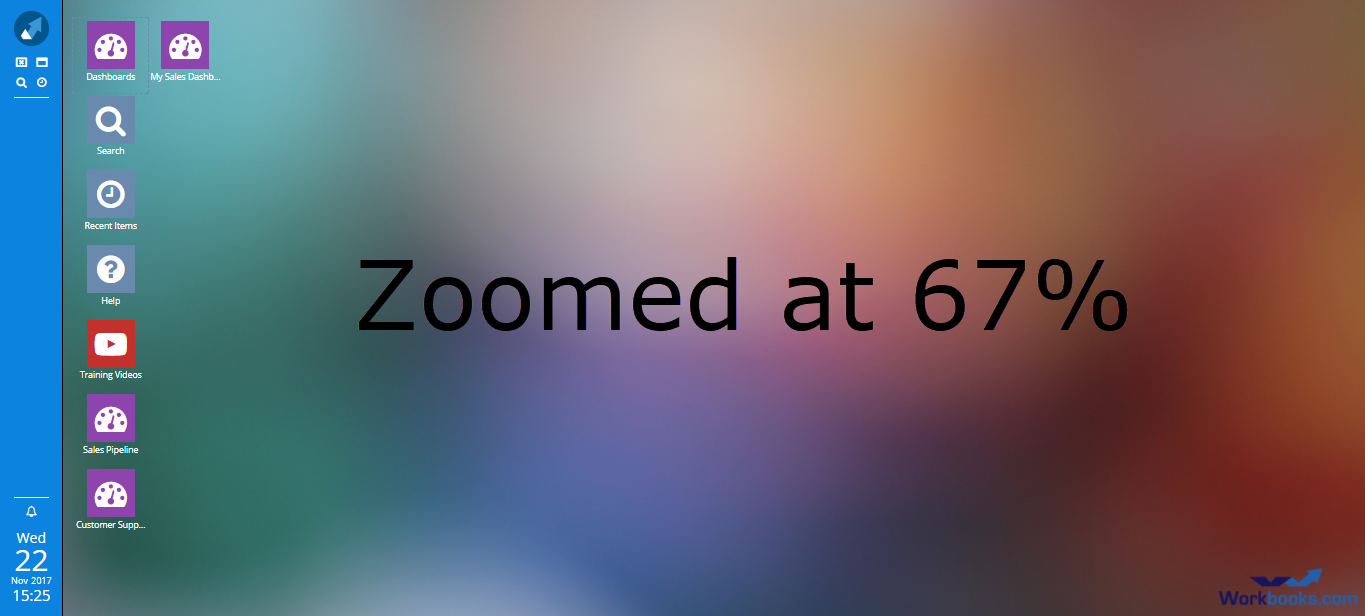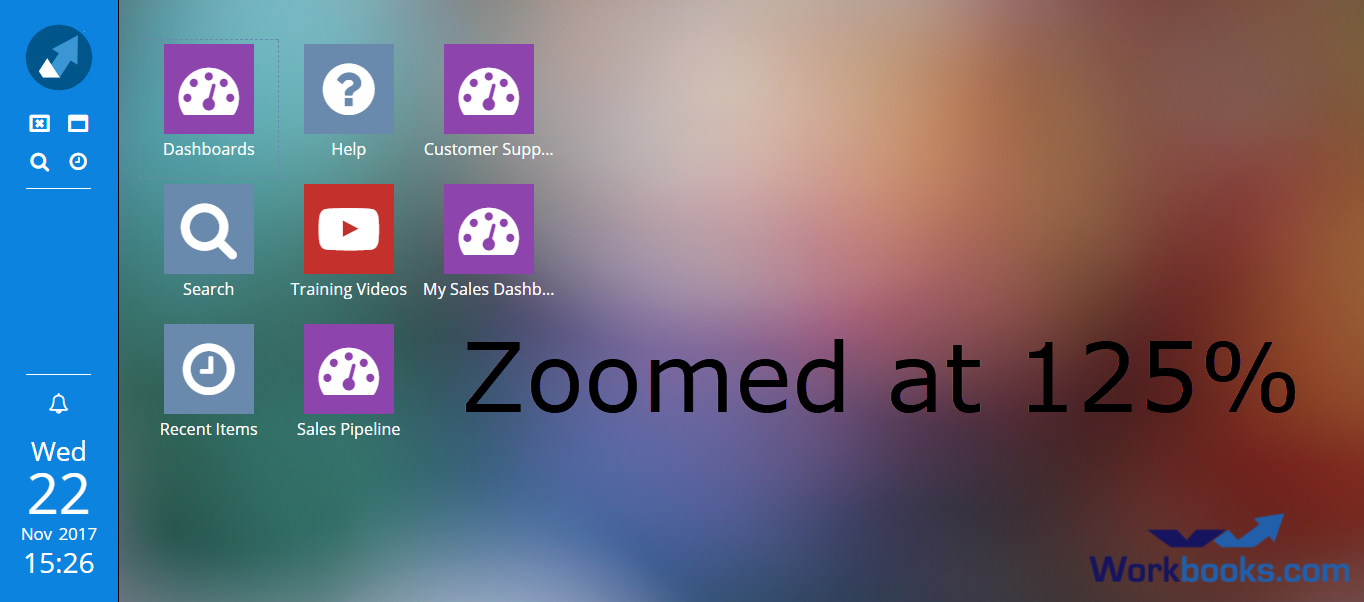 Snoozed notifications can now be retrieved quickly
If you've snoozed a notification, or just clicked the 'x' then you can now get to these again by clicking the Notifications icon in the taskbar. If there are any to view, the icon will be yellow.

Rename your shortcuts
You can now rename your Desktop shortcuts by right clicking on them and selecting Rename Shortcut.