Tips & Tricks on the Desktop
Search bar in the Start Menu
In the Modern theme, the Search bar is within the Start Menu; when you open the Start Menu, the cursor will default to the search box so you can start typing straight away.
You can also use the keyboard shortcuts Ctrl+S / Cmd+S to start searching.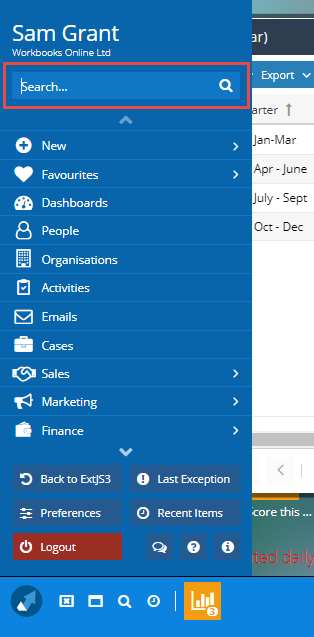 Manage Open windows
Manage Open Windows gives you an overview of all your open windows, available here: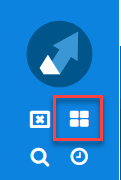 You get a clear overview of everything currently open on your screen, and any minimised windows will appear along the bottom. You can click on anything you want to bring into focus, and close anything you don't. 
Clicking the blurred background will take you back, out of Manage Open Windows, to any windows you had open before.
Child windows, such as the Information window will also appear in Manage Open Windows.
Snap window to left/right
You can snap windows to the left or right of the screen using the left/right arrows under the icon in the top left of the window, or by right clicking the icon in the taskbar.
Once snapped, your window will look like this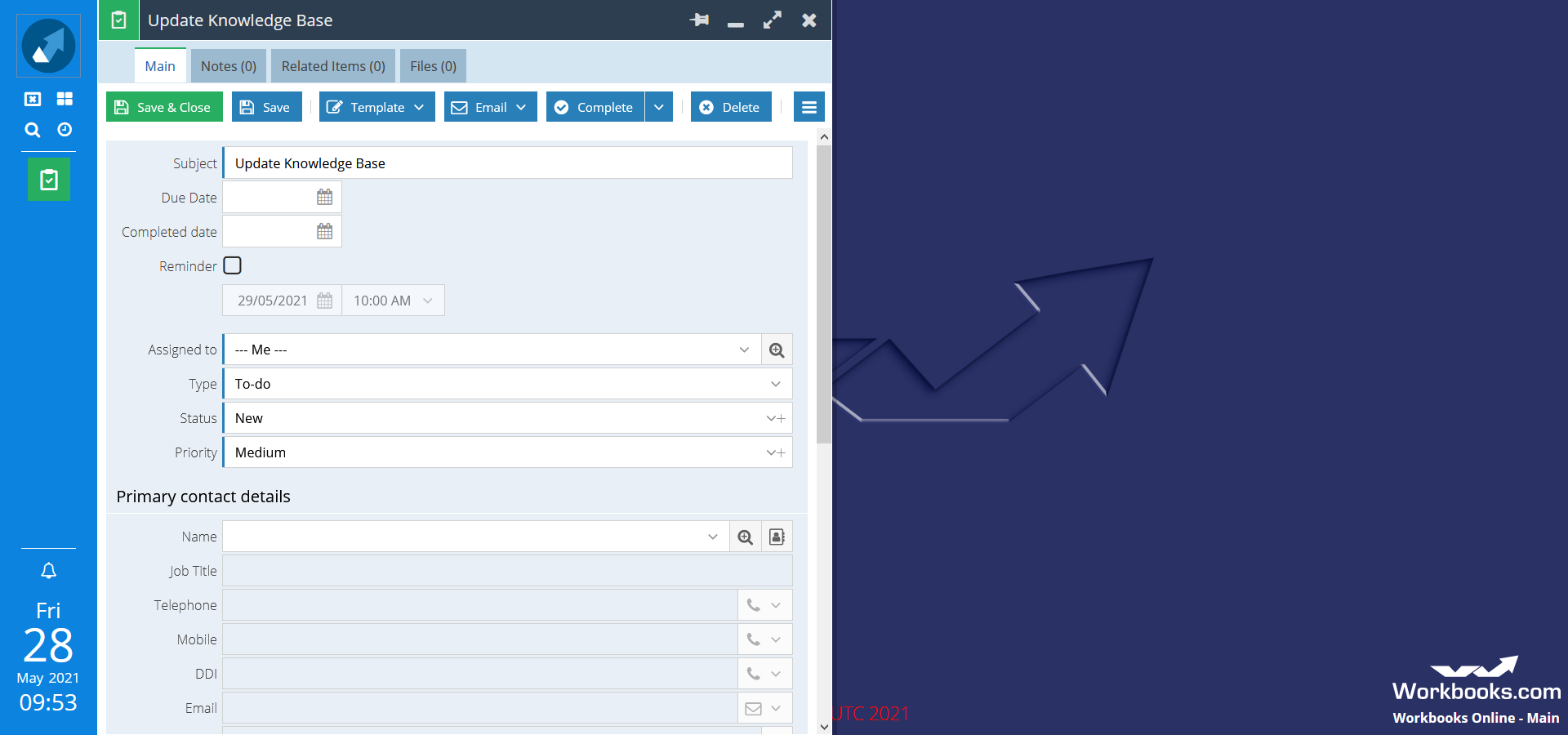 By default, snapping a window will cover 50% of the screen, but once snapped, this can be manually resized, and then if you snap another window to the other side of the screen, it will fill the remaining space. 
If you have two windows open and snap one of them, you can control whether or not to automatically snap the second window in your Preferences.
Recent Items icon
In the Modern Theme, Recent Items is accessible from the taskbar as well as the Start Menu. This is perfect if you just closed a record that you need to get back to.

Choose if you want windows collapsed or not
If you prefer having each open window shown separately in the taskbar, with the full Window Name displayed, then untick the 'Stack taskbar icons' checkbox in your Preferences. This displays better when the taskbar is displayed at the bottom or top of the screen, as if the taskbar is on the left, not using collapsed buttons makes the taskbar wider.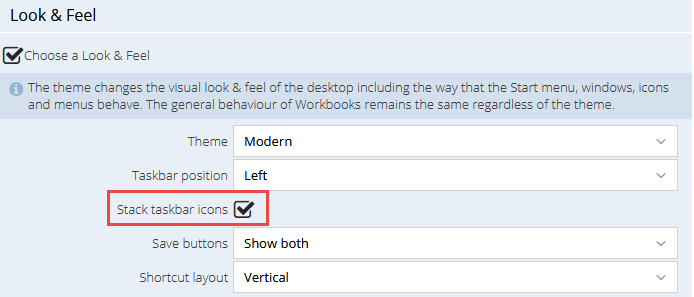 Zoom out to reduce the size of text/icons
If you find that the text and icons in the Modern Theme are too large, then you can zoom out on your browser and it will scale accordingly.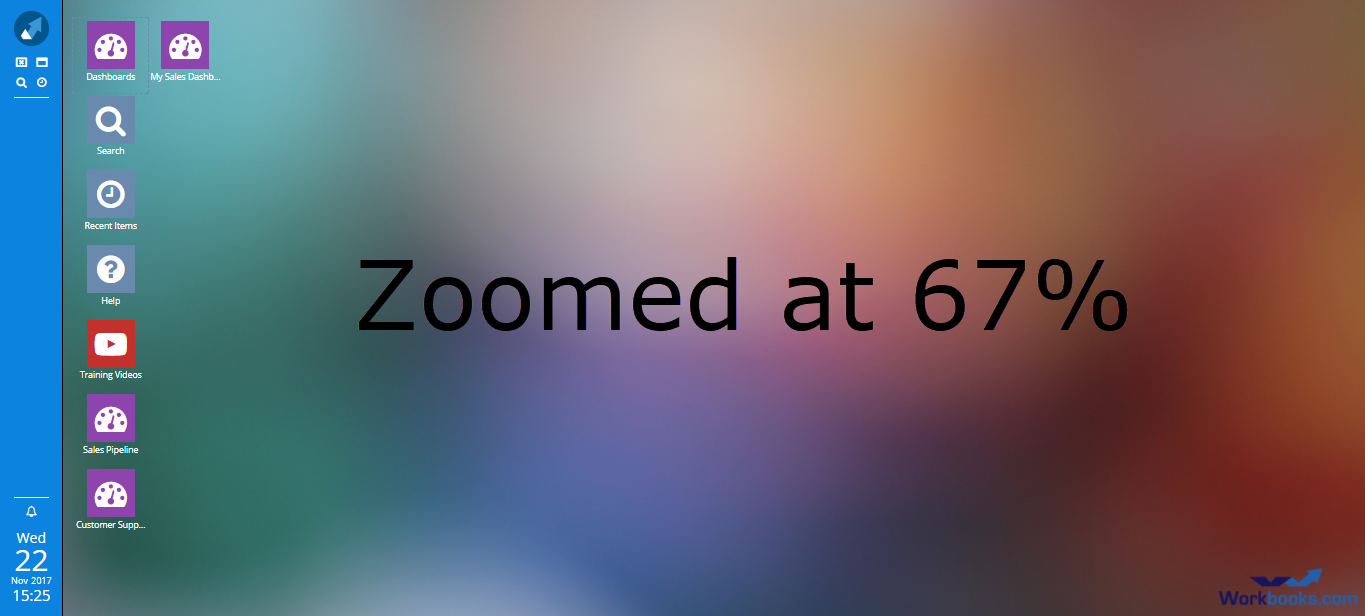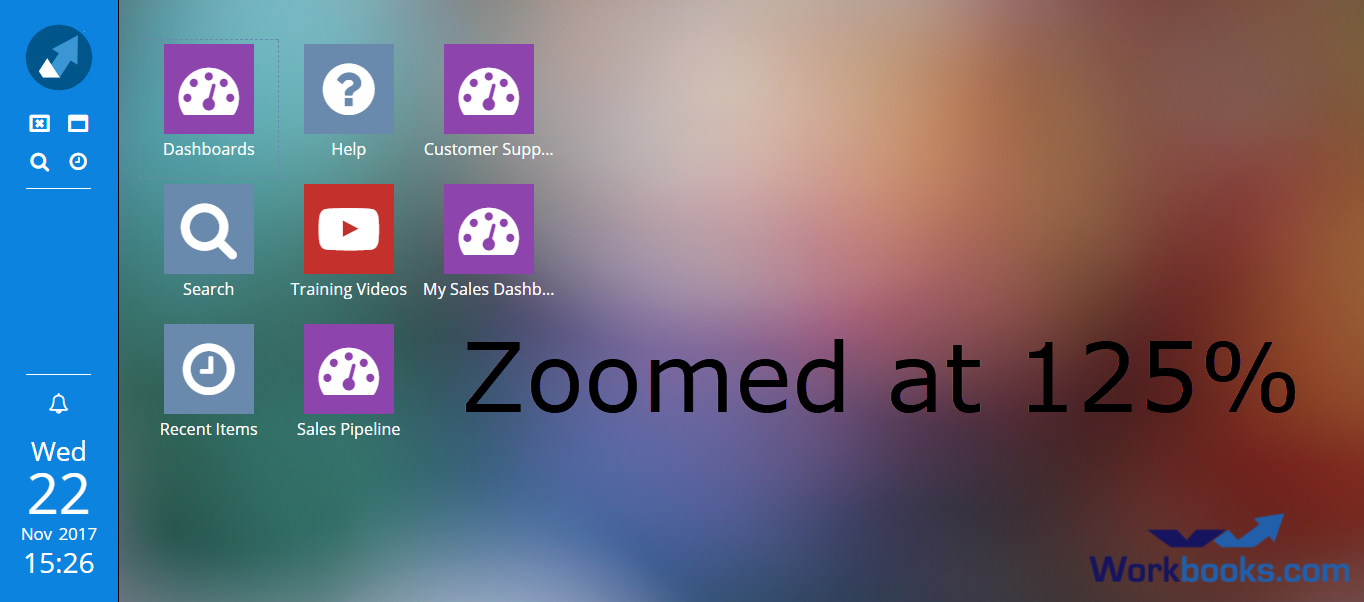 Snoozed notifications
If you've snoozed a notification, or just clicked 'Close' instead of 'Dismiss' then you can get to these again by clicking the Notifications icon in the taskbar. If there are any to view, the icon will be yellow.

Rename your shortcuts
You can rename your Desktop shortcuts by right clicking on them and selecting Rename Shortcut.