How to change Authentication setup for WESS
Due to the recent deprecation of Basic Authentication by Microsoft - https://learn.microsoft.com/en-us/exchange/clients-and-mobile-in-exchange-online/deprecation-of-basic-authentication-exchange-online, in the WESS you will see authorisation errors if it is currently set up to use Direct Logon or Microsoft Exchange Impersonation under Mailbox Access Type. 
To fix this and prevent further authorisation errors please follow the below steps (Please note, you may need to involve your IT team or whoever has Microsoft Admin rights within your organisation):
1. Navigate to WESS configuration via Start > Configuration > Email Integrations > Exchange Sync and then select the Organisation you have set up, if you have 2 you will need to switch both of them individually.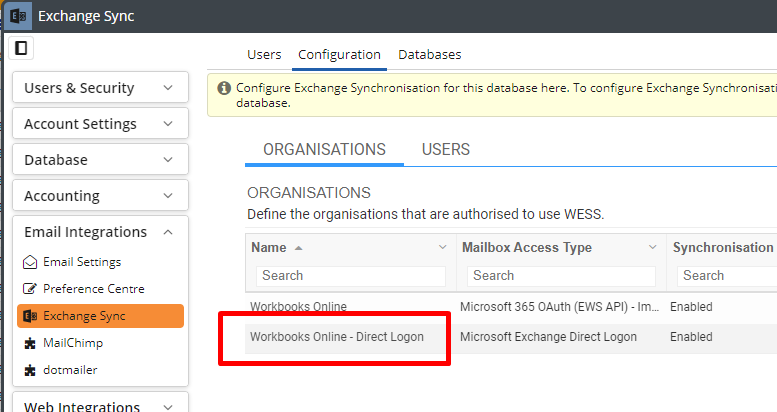 When you have selected the organisation you will be taken to the organisation screen, navigate to Email Configuration and select one of 2 options: Office 365 OAuth or Microsoft 365 Oauth (EWS API) - Impersonated Logon.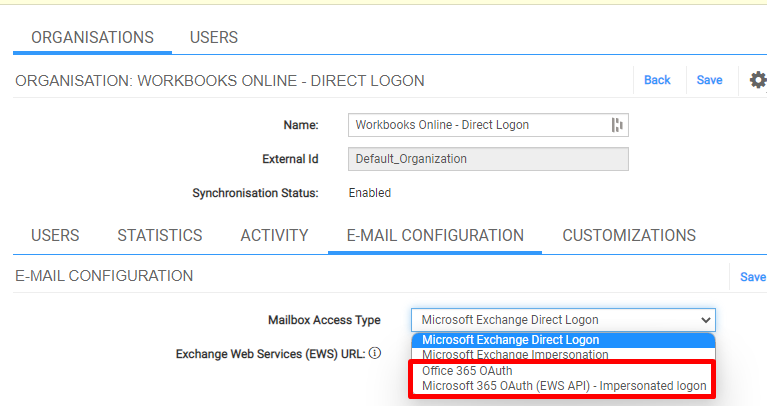 1. If you have chosen Office 365 OAuth, the affected users will need to then navigate in Workbooks, Start > Preferences > Exchange Sync, then the user will need to re-enter their Microsoft 365 credentials to reauthorise WESS.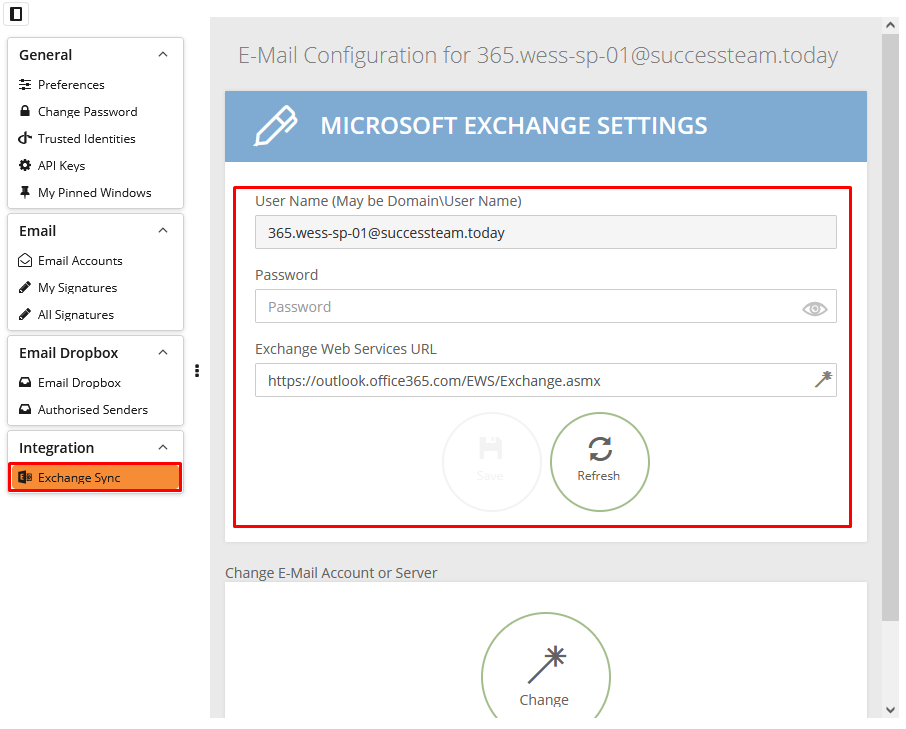 2. If you have chosen Microsoft 365 Oauth (EWS API) - Impersonated Logon, bear in mind the impersonated user must already be set up to do this (more info on the configuration of WESS users here and how to configure impersonation user for your IT team here), you will be prompted to authenticate the impersonation user credentials as seen below: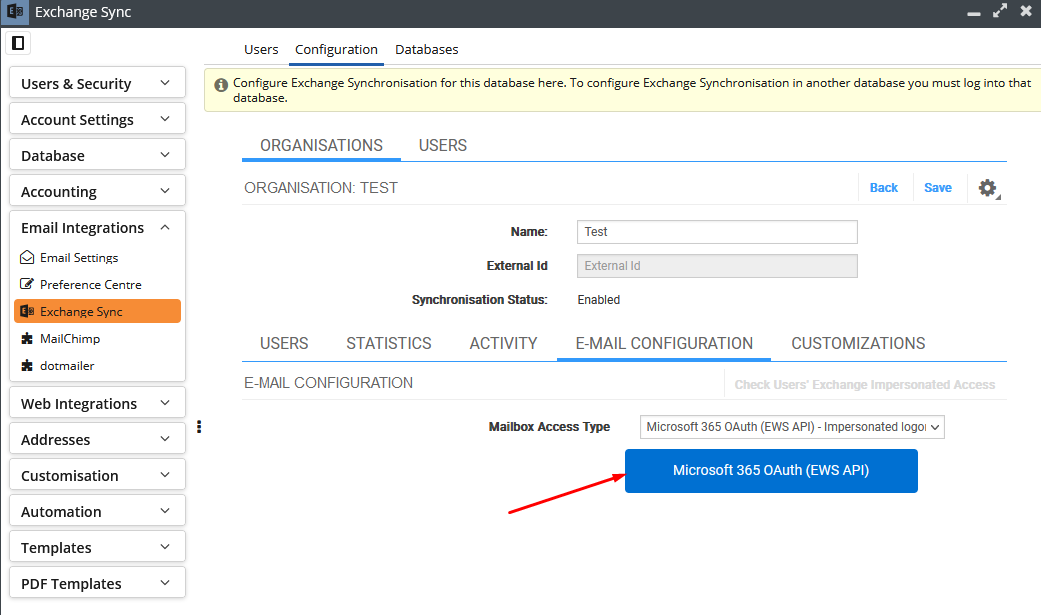 Once impersonation user is authorised, the organisations users can be reenabled and the synchronisation should function as expected. 
If you urgently need to solve this and you don't have the resources to follow the above steps, Microsoft have provided a method to switch Basic Authentication back on temporarily, please see https://techcommunity.microsoft.com/t5/exchange-team-blog/basic-authentication-deprecation-in-exchange-online-september/ba-p/3609437. This needs to be done by a Microsoft admin user in your organisation. However, this is only a temporary fix until January 1st at which point it will fail again. 
If you have trouble with any of these steps, don't hesitate to get in touch with support@workbooks.com