Editing Custom Record Types
Once the Custom Record Type has been setup, you are able to access the Record Type from the Main tab of the Customisation Menu (Start > Configuration > Customisation > Record Types and select the Custom Record Type).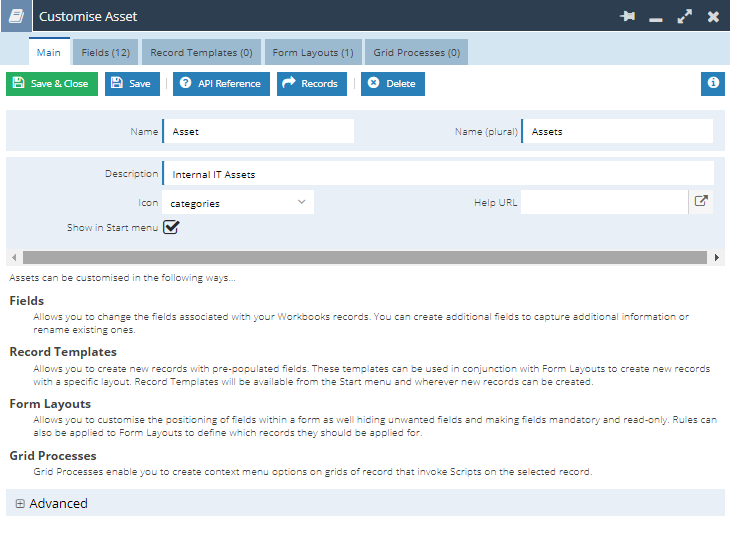 From here most of the settings used when creating the Custom Record Type can be edited to change how the Record Type is viewed within Workbooks.
You will also have access to the Records button; this will open the Record Type's Landing Page. This will need to be used if the 'Show in Start' menu setting is not configured. This may be useful for records that contain sensitive information if you want to limit the amount of exposure they are given within the database.
Note: If you do not have the 'Show in Start menu' setting configured you will want to advise Users to pin the Landing Page to their Desktop.