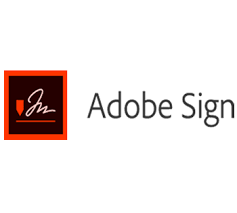 Adobe Sign is a cloud-based e-signature solution which allows you to fully automate signing and approvals across a wide range of departments and business processes.
With Sign services, team members can send digital documents out for signature with a single click, and recipients can e-sign agreements from anywhere using a web browser or mobile device. They can also prepare documents for signature and track and manage the documents status.
Workbooks offers a seamless integration with Adobe Sign services which allows users to push a list of recipients and documents uploaded against a Task into the User Interface displayed in an iFrame tab. This means that you can use the actual User Interface directly in Workbooks without having to login separately and manually upload the required documents.
View our Adobe Sign click through demo here.
For more information please contact us.