Managing your GatorMail Account
Users with a Company Admin Account within the Spotler Single Sign On (SSO) are able to manage their Spotler account, this includes the ability to create new User, control which instances Users can access and implement any IP restrictions to improve security.
To access this area of the SSO Portal you will need to select the My Company option from the drop down menu that appears when hovering over your username in the top right corner of the screen.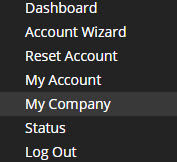 NOTE: This option will only be available to Company Admins, if you are not set up as a Company Admin please ask one of your Support Contacts to email a request to support@workbooks.com and we can amend the account type.
This will allow you to review all of your account settings.
Company Details
This tab gives a basic overview of your account, the details here should not require any amendments by yourself.

Name: Your company's name as it appears in GatorMail.
Partner Code: This will be set to workbooks and remain read only, this informs Spotler that you are a Workbooks customer using our integration.
Email Domains
This provides you with a list of domains that are associated with your Company within the SSO. If you need to add a new domain you can use the Add Domain box and Spotler will do a lookup to ensure it is valid, then add it to your Account.

IP Addresses
Like Workbooks, it is possible to specify the IP address or range that users can access Spotler from. Adding them here will prevent the 'Confirm your IP' email from being sent to any user from that IP - this can also be managed at a user level, so we advise that only the Office IP should be added here.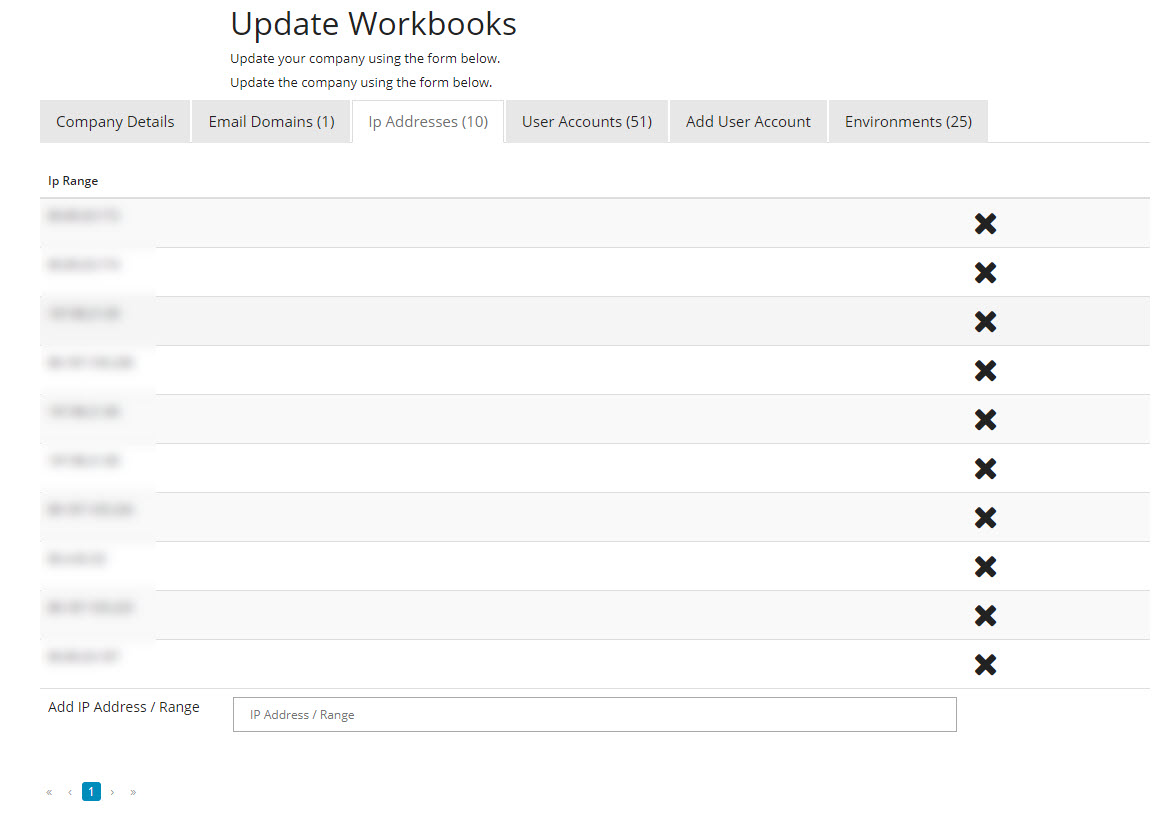 User Accounts
A list of all of the Users that have access to this account, from the Landing Page you can see which accounts are active and when the user last logged in. From here you can also manage each individual user's account.

Add User Account
Here new user accounts can be created for Single Sign On, once the form is submitted you will be able to select which Environments the user has access to - whether this is just GatorMail or whether they will need access to other tools such as GatorLeads or GatorSurvey.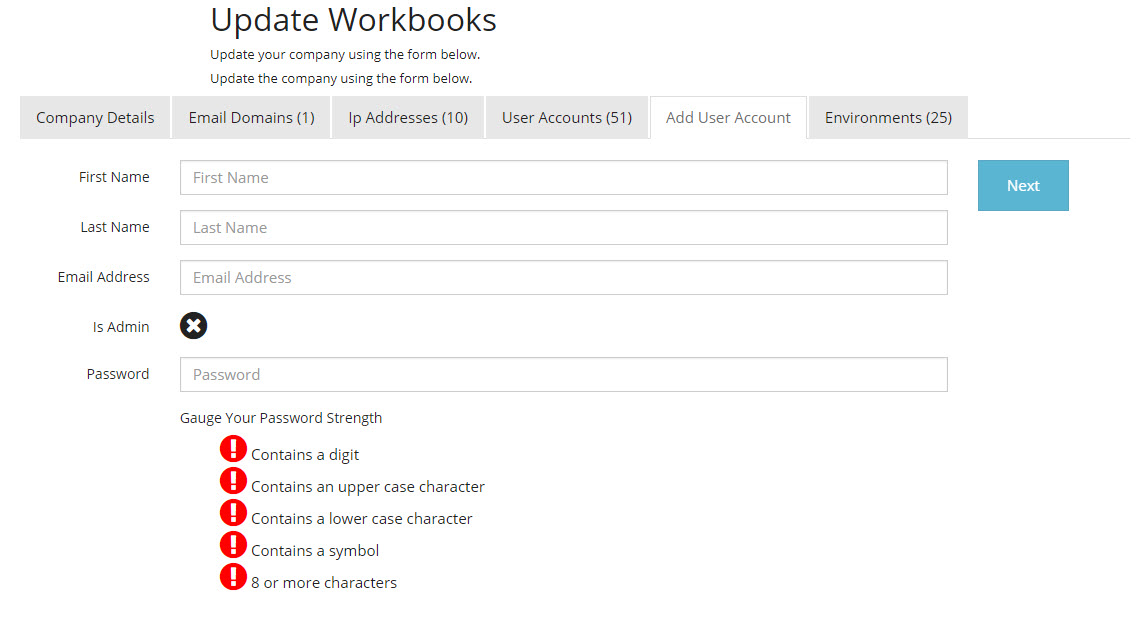 When setting up a new user you can decide whether this person will need to be an admin. Only admins can create and manage other users on their account as well as set permissions and access these areas. Leaving this unchecked will set them up as a standard User.
Environments
This is a list of environments and integrations that are available to you. You should only need to check this to ensure that all features within the SSO are integrated with Workbooks.