Create new Cases in Workbooks CRM when a 123FormBuilder form is submitted
What is 123FormBuilder?
123FormBuilder is an online form building tool that allows users to build a variety of web forms, from Surveys to Contact Us Forms.
What does this Zap do?
This Zap will automatically create a new Case in Workbooks when a new form has been submitted in 123FormBuilder. This allows a Case to be instantly submitted from your website and can notify the relevant Workbooks Users of the new Case immediately.
Setting up the Zap
A Zap Template called "Create new Cases in Workbooks CRM when new 123FormBuilder Forms are submitted" can be used to speed up the process of setting this up. You will be taken through the Zap wizard as normal but it selects the correct Trigger and Action for you.
You will also first need to tell Zapier which Form to collect submissions from. If you have more than one Form, you will need to set up separate Zaps.

You can then go through to the Create Case template. Here there are multiple fields to map, which you can map to standard Workbooks values, or pull through information from 123FormBuilder, depending on which custom fields you have set up.
To map to the Primary Contact field, you will need to 'Add a Search Step'.

We advise using an email address as the unique identifier to search for the Person.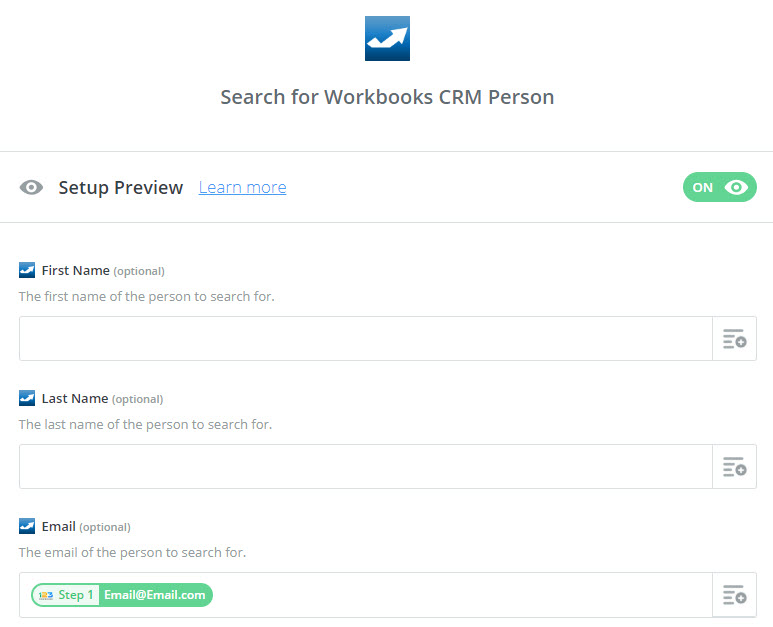 Once you have completed this, it will then automatically populate the Contact mapping for you, and you can continue mapping the rest of the fields.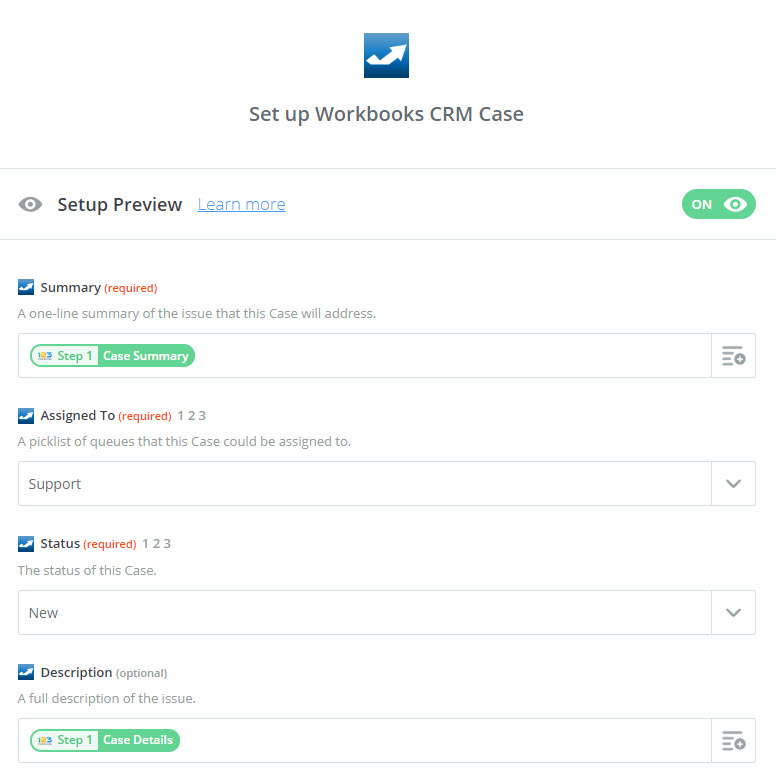 Click on 'Show advanced options' to map to more fields, then Complete and Test your Zap